Liquids and computers to remain in suitcases at airport security checkpoints from 2024
AENA to implement new 3D scanners in Barcelona, Madrid, and Mallorca airports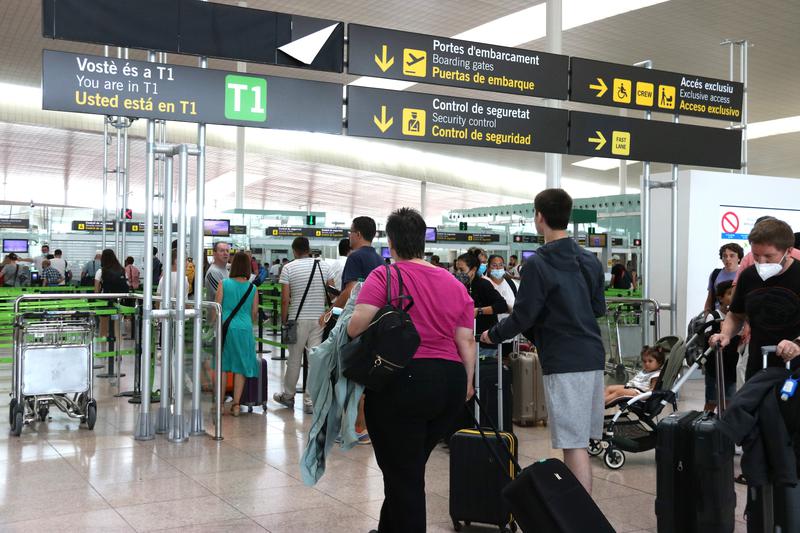 People traveling through the Barcelona airport in 2024 will not have to take their liquids and computers out of their bags when going through the security checkpoint, Spanish airport management company AENA announced on Monday, as was first reported by 'El País' newspaper.
The enterprise will implement new 3D scanners at the three busiest airports in Spain by 2024, which will create 3D images of suitcases thanks to the use of x-rays.
This technology will also help officers to better control what is inside suitcases without the need for travelers to take items out.
Barcelona, Madrid, and Palma's airports will be the first to use these new scanners.
Despite the use of new technology, the 100 ml liquid restriction will remain in place as the legislation depends on European authorities, not AENA.
The company considers passengers' security a "priority" and will have invested around €1.17 billion between 2018 and 2028 in security checkpoints.