Josep Baselga, pioneer of cancer treatments and oncology, dies at 61
Catalan doctor revolutionised molecular mechanism understanding, saving countless lives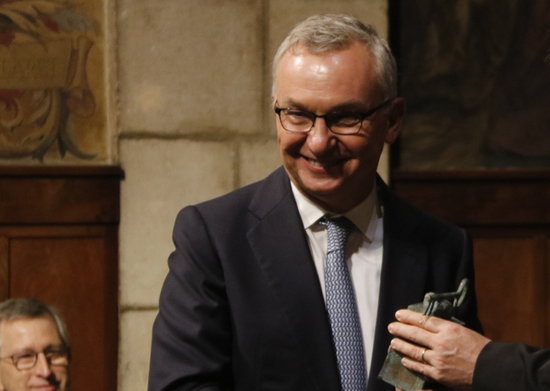 Catalan oncologist Josep Baselga passed away on Sunday at the age of 61, as confirmed by the Vall d'Hebron Institute of Oncology (VHIO), which he founded in 2006.
During his lifetime, Baselga was a leading figure in research for new cancer treatments, especially breast cancer. He worked with a philosophy of bringing advances in research to the benefit of patients as quickly as possible.
The oncologist devoted himself to the development of drugs and the study of strategies to overcome cancers resistant to treatment. Baselga advanced his field's understanding of molecular mechanisms of cancer to the point that he is thought to have saved countless lives with the improved techniques of treatment he helped develop.
He passed away from Creutzfeldt–Jakob disease, a fatal brain disorder.
During his career, he received numerous awards including the Catalonia International Award in 2016, along with two other internationally renowned Catalan oncologists, Manel Esteller and Joan Massagué.
Born in Barcelona in ​​1959, he graduated in Medicine at the Autonomous University of Barcelona and earned his doctorate in 1992. Between 1996 and 2010 he directed the medical oncology service and founded the Vall d'Hebron Institute of Oncology in the Barcelona hospital.
From 2010 to 2012 the doctor was head of the Hematology/Oncology Division and associate director of the Cancer Center at Massachusetts General Hospital in Boston and a professor of medicine at Harvard Medical School.
In 2013 he became medical director of the Memorial Sloan-Kettering Cancer Center in New York, considered the best centre for cancer research in the world. However, he resigned from this position in September 2018 after it was revealed that he had hidden significant financial income from pharmaceutical and drug companies.
Since early 2019, he was been in charge of the cancer R&D area of ​​the multinational AstraZeneca.