Hospital Clínic now able to perform up to 50% of elective surgeries following cyberattack
Work to restore virtual servers at Barcelona hospital continues, no official end date announced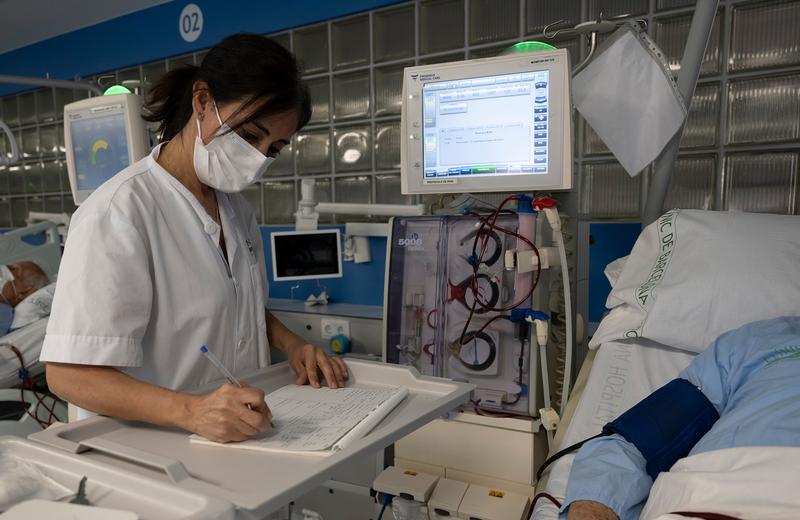 Medical professionals at Barcelona's Hospital Clínic, one of the Catalan capital's most important public hospitals, can as of Tuesday perform 40% to 50% of elective surgeries following the cyberattack affecting the center's virtual servers that was detected on Sunday, putting non-urgent care on hold.
Around 10% of outpatient visits will now be able to take place too.
People who can come in for their appointments will be called, with a statement sent out on Monday evening explaining that this will be done "very progressively" to ensure patient safety.
The hospital has been able to provide emergency care at its three sites (Villarroel, Plató, and Maternitat) but ambulances are still being rerouted to other medical centers in Barcelona, l'Hospitalet de Llobregat, and Badalona to decrease the workload at Hospital Clínic, where many doctors have been forced to take notes by hand.
Appointments for blood and urine tests as well as radiation therapy for cancer patients are also being rescheduled.
Hospital officials said on Monday that 150 elective surgeries, 3,000 outpatient visits, and 400 to 500 blood and urine tests had been canceled.
The authorities have still not announced a date by which they expect the hospital to return to its usual functioning.
A "complex" foreign cyberattack
According to Catalonia's Cybersecurity Agency, which is working alongside the Mossos d'Esquadra police force and Interpol, the cyberattack is "complex" and originated outside of Spain.
"There will not be any negotiations to pay even a cent," the agency's Tomàs Roy said on Monday morning in a press conference.
The authorities have attributed the attack to RansomHouse although they say the method used by the hackers is not one of the group's "classic techniques" but rather that it has "evolved."