EU signs deal to buy up to 250 million doses of Catalan Covid-19 vaccine
Hipra's jab will be available to 14 countries once the European Medicines Agency gives a positive assessment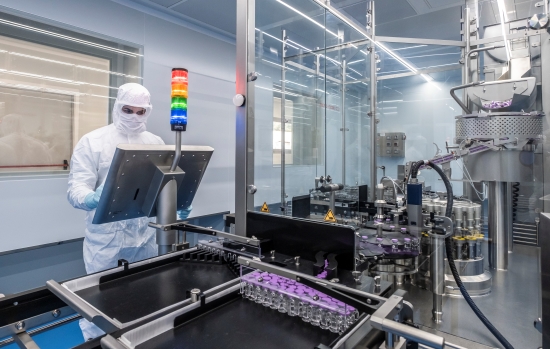 The European Commission has signed a deal with Catalan pharmaceutical company Hipra for the supply of up to 250 million doses of their Covid-19 vaccine. The EU body confirmed that 14 Member States and countries are participating in this contract.
The agreement would see the jab "rapidly available, as soon as this vaccine has received a positive assessment by the European Medicines Agency," a press release published on Tuesday reads.
The pharmaceutical is awaiting a response from the EMA, however, in mid-July, the company announced they had to give extra information because of new small changes in the required paperwork by the European body.
However, the enterprise is optimistic and hopes to start manufacturing during the last quarter of 2022.
"With COVID-19 infections on the rise in Europe, we need to ensure maximum preparedness as we head into the autumn and winter months," Commissioner for Health and Food Safety, Stella Kyriakides, said.
"An increase in vaccination and boosting is essential over the coming months," she added.
The news was welcomed by Spanish PM Pedro Sánchez who praised the work done after a public and private agreement.
The contract signed by the European Commission "shows the strength of innovation and pharmaceutical industry in our country and also the collaboration between public and private companies that we created with this Catalan and Spanish company, which has resulted in a positive outcome," he said during a trip in Mallorca.
Participating countries could decide to donate the vaccines to lower and middle-income countries or to re-direct them to other European countries.
More antibodies than Pfizer
Preliminary results suggest the drug generates 147 times more antibodies two weeks after being administered as a third dose.
mRNA vaccine Pfizer, on the other hand, only seems to generate 67 times more antibodies when administered in the same conditions.
These are the initial findings from a study involving 700 people and 10 different hospitals across Spain.
The pharmaceutical is now testing the vaccine on those who received AstraZeneca's viral vector jab in Spain as well as on thousands of volunteers across Europe.
Possible benefits of Hipra jab
Unlike the other Covid-19 vaccines that are being administered throughout the EU, the Hipra jab uses recombinant protein technology, as do certain flu shots, which simulates part of the virus and generates an immune response that protects against future infections or severe illness.
Furthermore, the vaccine only needs to be stored at 2ºC to 8ºC, making it easier to transport than the Pfizer and Moderna mRNA vaccines that must be frozen at much lower temperatures.
According to Dr. Rafel Ramos of Girona's Doctor Josep Trueta hospital, the recombinant protein may be "a bit easier to adapt to possible future variants."
With new variants and other potential biological threats in mind, researchers stress the importance of continually developing new vaccines, especially as certain segments of the population remain unvaccinated and booster shots may be needed.