'Dangers' of AI highlighted by Catalan Data Protection Authority at MWC
Researcher warns of "ethical challenges" such as discrimination, unfair commerce, and phrenology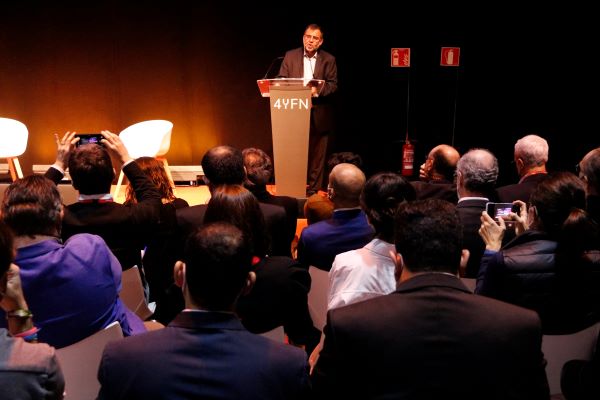 The Catalan Data Protection Authority (APDCAT) has highlighted the "dangers" of artificial intelligence (AI) in a conference delivered on the second day of the 2022 Mobile World Congress (MWC).
Research and director of Northeastern University's Silicon Valley Data Science department, Ricardo Baeza-Yates, spoke of the "ethical challenges" that AI poses when being applied to different uses.
Some of these challenges include discrimination, unfair digital commerce, indiscriminate use of computer resources, and even phrenology, the pseudoscience that states that personality traits can be discerned based on factions or the shape of the skull.
"There are people who are using facial recognition to predict ideology or sexual orientation, and this is very dangerous," Baeza-Yates warned.
The data scientist instead wants to promote a responsible and internationally regulated use of artificial intelligence.
Director of the Catalan Data Protection Authority (APDCAT), Meritxell Borràs, said that the most urgent thing was to "maintain a critical view of artificial intelligence," and urged the need to ensure ethics play a role in their designs.
"There is a need to improve AI technology in terms of transparency and reliability, and to have legal mechanisms in place to ensure that citizens' rights are guaranteed," said Borràs, who spoke of "undesirable" applications of artificial intelligence.
"An example would be mass video surveillance with facial recognition or unethical practices in e-commerce," the APDCAT director warned, in one of her first acts after being appointed by parliament to the role on February 10.
Borràs was one of the three politicians found guilty of disobedience but not sedition as part of the trial against the leaders of the 2017 independence referendum. She completed her 20-month disqualification in June.
Legislation "difficult"
Ricardo Baeza-Yates views the possibility of passing worldwide legislation governing the development of artificial intelligence as "difficult."
"I think it should start with regions: the European Union, the United States, and China, a country that is moving faster than we expected," the data scientist proposed. He hopes that nations can eventually agree that a treaty regulating AI should be internationally recognized.
Baeza-Yates also wants to focus on three types of artificial intelligence biases: those of data, those of the algorithm itself, and those of the interaction between the system and its users, which are a combination of algorithmic biases and cognitive.