Anticoagulant drug can halt Alzheimer's, study finds
Research center run by top Catalan cardiologist and US scientists make breakthrough that holds out hope for future treatment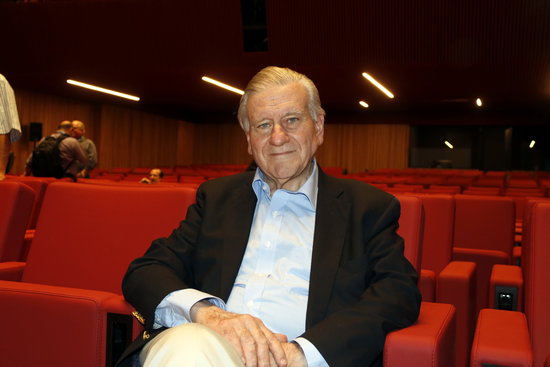 Alzheimer's disease is one of the major challenges facing our ageing society, but progress is being made in combating the neurodegenerative illness, as a joint project between US scientists and a leading research center led by a top Catalan cardiologist shows.
Valentí Fuster runs the National Center for Cardiovascular Research (CNIC) in Madrid. He, along with scientists from his center and a team from the Rockefeller University in New York, have found that an anticoagulant given to mice slowed the appearance of Alzheimer's.
Published in the 'Journal of the American College of Cardiology,' the joint research found that after a year of treating the animals with the anticoagulant, Dabigatran, mice stopped developing memory loss and suffered no reduction in cerebral circulation.
The scientists also discovered that the same therapy reduced inflammation in the brain, vascular damage, and also reduced deposits of amyloid peptide, all of which are typical signs of the onset of Alzheimer's disease.
It is estimated that the illness affects around 30 million people around the world and is the cause of up to 70% of all dementia cases. It is associated with a reduction in cerebral circulation, which prevents brain cells from receiving all the nutrients and oxygen they need.
"This discovery represents an important advance in transferring our results to clinical practice and thus obtaining an efficient treatment for Alzheimer's disease," said CNIC researcher and head of the study, Marta Cortés Canteli.
Promising though the study is, the researchers urge caution: "Going from mice to humans is a bigger jump than it might seem," warned José Luis Molinuevo, scientific director of the Pasqual Maragall Foundation for research into Alzheimer's disease.