Two-time Olympic medalist Ona Carbonell retires aged 32
Catalan won one silver and one bronze in synchronized swimming in 2012 London Games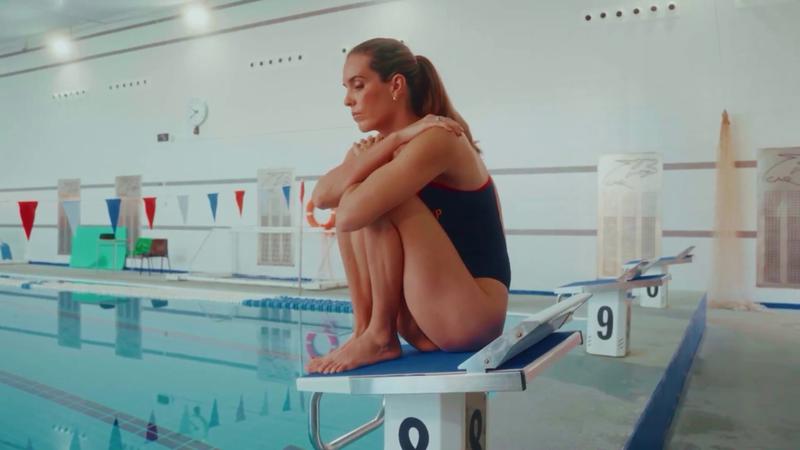 Two-time Olympic medalist synchronized swimmer Ona Carbonell retires aged 32, as announced on Friday during a press conference from Spain's Olympic Committee (COE).
Carbonell retired after winning a silver medal in the 2012 London Olympic Games at the duo competition and a bronze one in the same Games for the team category.
"Today is not a normal day. It is a day of change, of evolution, to learn," the swimmer said in a video released on social media.
She said she feels "thanked" for all she learned during these last years, as she started training at CAR Sant Cugat elite sports training center when she was 13, almost 20 years ago.
Since then, she swam in many international competitions, from her first appearance in the 2003 World Aquatics Championships that took place in Barcelona. Since then, she has won many trophies, including 12 European medals, and since her first son, Kai, was born in August 2020, she has been campaigning for conciliation between maternity and elite sports.
Carbonell was part of Spain's synchronized swimming team that placed the country in the highest positions in competitions, surpassing even the Japanese team, one of the most renowned groups in the world, all between 2003 and 2013, trained by Barcelona-born coach Anna Tarrés.
In 2019, Carbonell temporarily retired from synchronized swimming. However, she returned again to compete at the 2020 Tokyo Olympic Games.
"I thought: 'I've been competing for 20 years, I've won 23 medals in World Championships and two Olympic medals… How, just because maternity is a taboo, could this make me lose… confidence in myself?" she said during an interview with the Olympic Games media outlet, which considered her a "legend in the sport of artistic swimming."