Laia Sanz and Mercè Martí gear up for Dakar Rally with government support
Presidency minister highlights elite sporting achievements and role model status of female Catalan athletes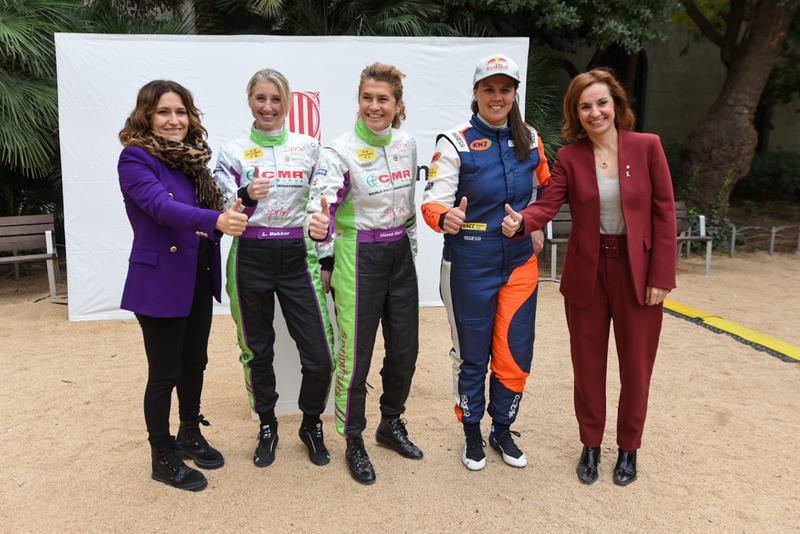 Laia Sanz and Mercè Martí are gearing up for the next edition of the Dakar Rally and were given a boost by the Catalan government this week in an official act of support for the motorsports athletes.
The famous desert race gets underway in Saudi Arabia at the end of December and will last around a fortnight, and Laia Sanz is targeting a top 15 finish when she competes as part of the Astara Team for the second consecutive year in the car category, after previously challenging on a motorbike 11 times.
Sanz, who has won the Women's Trial World Championship on 14 occasions, will compete with a more competitive team this year which also includes Catalan mechanics Jessica Nebra and Iona Hernández on its staff.
Mercè Martí, meanwhile, is once again leading the CMR Group Women Dakar Team, which last year made history by being the first all-female and Catalan team in the Dakar Rally.
This year, the Sant Feliu de Llobregat native wants to take the project further in the toughest race in the world behind the wheel of a new Yamaha YXZ 1000R prototype, with the Dutch Lisette Bakker as co-pilot.
The team maintains a majority of women in various roles and aims to continue empowering and giving visibility to women to create role models for future generations.
Presidency minister Laura Vilagrà led a government act of support for the two athletes, in which she hailed sport as a "powerful tool" to transform societies and called Sanz and Martí "powerful women."
At the Palau Robert in Barcelona, Vilagrà wanted to honor the athletes for two reasons: for the high level of performance from the pair, as well as the chance to further empower women in sport.
"From the government, we give all our support to female athletes to continue evolving and improving in a sector, that of motorsports, which is very masculine," Vilagrà added, hoping to "break down barriers and expand horizons."
Speaking at the event, Laia Sanz thanked the executive for their support and explained she was "proud to have helped women's sport become more recognized today."
Mercè Martí said that the aim of her project is to "consolidate the presence of women in this type of event and female leadership." The 2023 Dakar Rally will be one of the editions of the famous race featuring more female teams and athletes than ever before.