Guardiola defies sanction and wears a yellow ribbon again
Manchester City coach was fined over symbol showing solidarity with jailed pro-independence leaders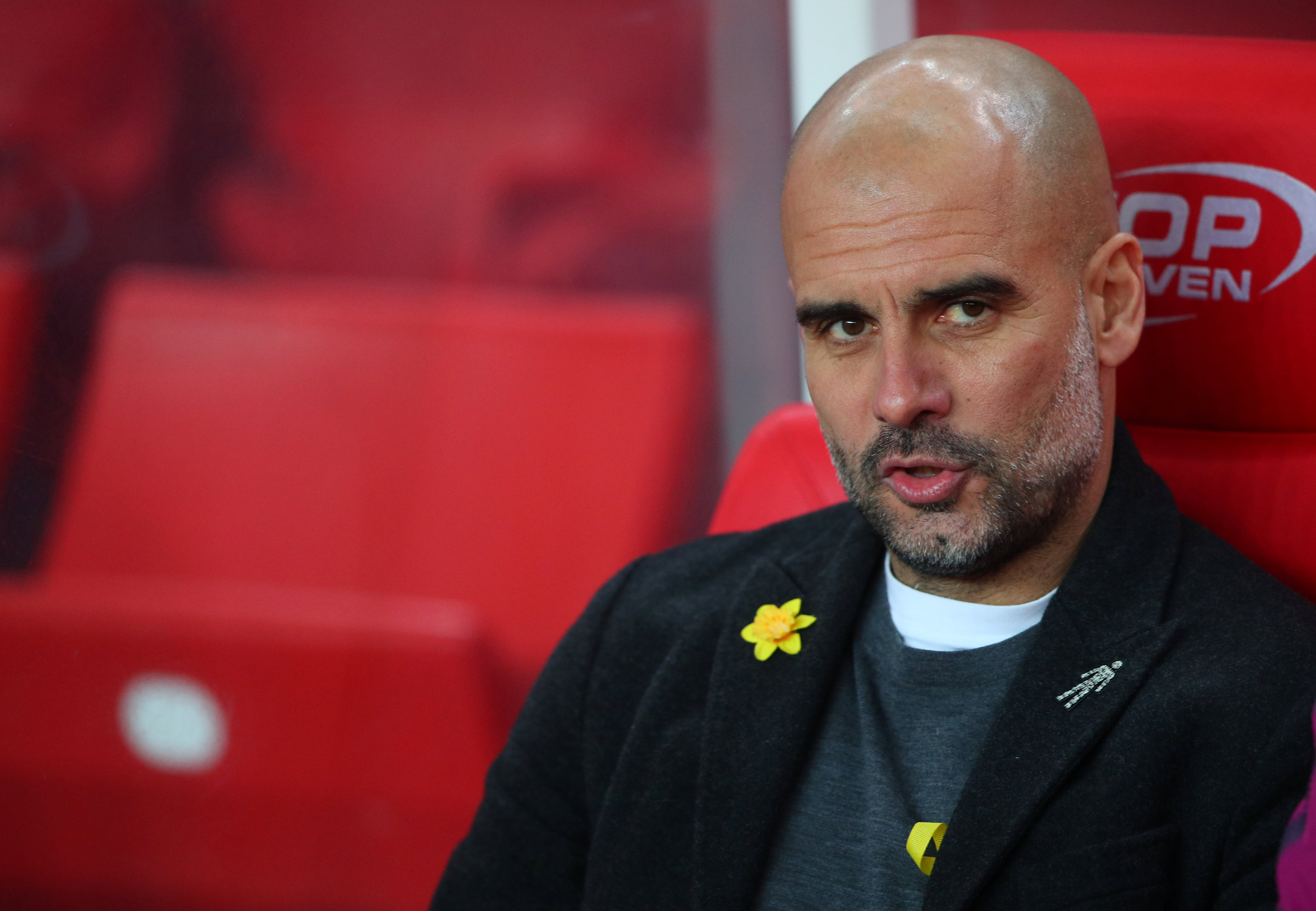 Pep Guardiola has again worn the yellow ribbon in solidarity with the pro-independence leaders in jail during a football match. Although the English Football Association (FA) last week fined the Catalan coach 22,500 euros for wearing the symbol during matches, Guardiola wore the ribbon on a jumper half covered by his coat in a match with Stoke City on Monday evening. What's more, he also wore a flower-shaped yellow sign on his coat.
In its ruling on March 9, the FA stated that the ribbon is a political symbol and breaches its rules on kit and advertising. Guardiola was given two warnings about wearing the ribbon during matches at the end of last year, and then formally charged last month. The ban on political symbols refers only to the technical area, and Guardiola is free to wear the ribbon before and after matches. He can wear the ribbon during European Champions League games, as wearing it is not a breach of UEFA regulations.
Guardiola supports referendum
The former Barcelona coach is one of the most internationally well-known Catalan figures actively supporting Catalonia's right to self-determination. In an event in Barcelona last June, he read a manifesto in favor of a referendum on independence in the country. ""We appeal to all democrats – in Europe and around the world – to stand by us in defending the rights that are under threat today in Catalonia, such as freedom of political expression," he told 30,000 people that day.