First four stages of Spain's La Vuelta cycling race to go through Catalonia
Opening day will see riders race 14km through Catalan capital, with commuter towns and Tarragona also seeing action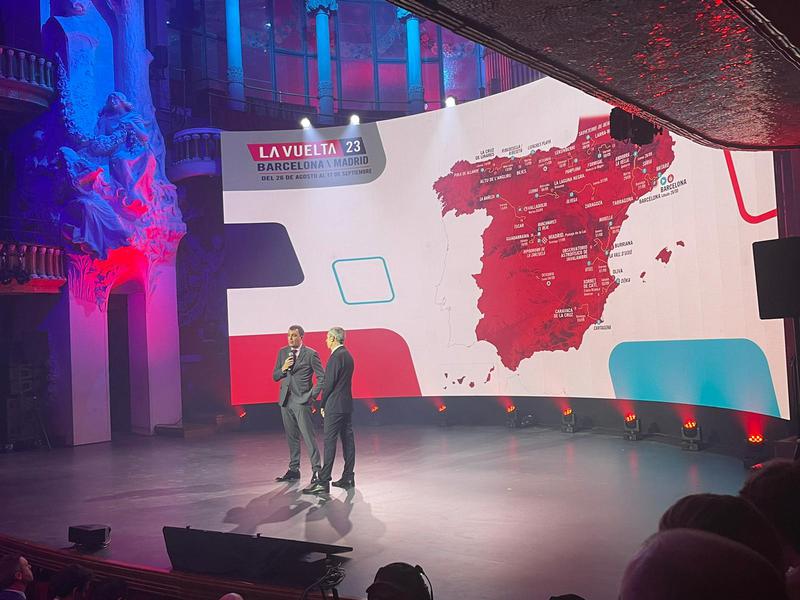 The first four stages of this year's La Vuelta cycling race will go through Catalonia.
The agenda for the 2023 La Vuelta tour was unveiled in a gala ceremony held in the Catalan capital's Palau de la Música, hosted by Carlos de Andrés and Perico Delgado.
The grand tour will begin in Barcelona's Port Olímpic on August 26 with riders cycling 14km through the Catalan capital, racing in a team time trial.
Stage Two will begin in Mataró and finish in Barcelona, going through commuter towns such as Sabadell, Manresa, and Molins de Rei.
The third stage will begin in Súria, central Catalonia, and will finish in Andorra with a steep incline in the Pyrenees mountains.
Stage Four will see cyclists sprint from Andorra la Vella south to Tarragona, almost entirely downhill letting riders reach high speeds, before taking on two uphill peaks near the southern Catalan city.
The race will then move to other parts of Spain, beginning in the Valencian region just south of Catalonia, and moving on to Murcia, Castilla y León, and Aragon, before then passing through France for a couple of stages. The grand tour will then finish off passing through Navarre, Cantabria, Asturias, and Madrid.
The race this year features numerous mountainous stages which will undoubtedly be a slog for the riders, including the Angliru climb in Asturias which sits at 1,558m above sea level.
Another highlight of this edition of La Vuelta includes stage 13, which could also be considered the queen stage because it features the Col d'Aubisque and the Col du Tourmalet as stage finish, both in the French Pyrenees.
Competitors face a 208km run in the penultimate stage, before the grand tour will finish on September 17 in the Spanish capital.