FC Barcelona to open new temporary museum in June amid renovation works
Technology and innovation to be central in newly designed space in Palau de Gel ice rink building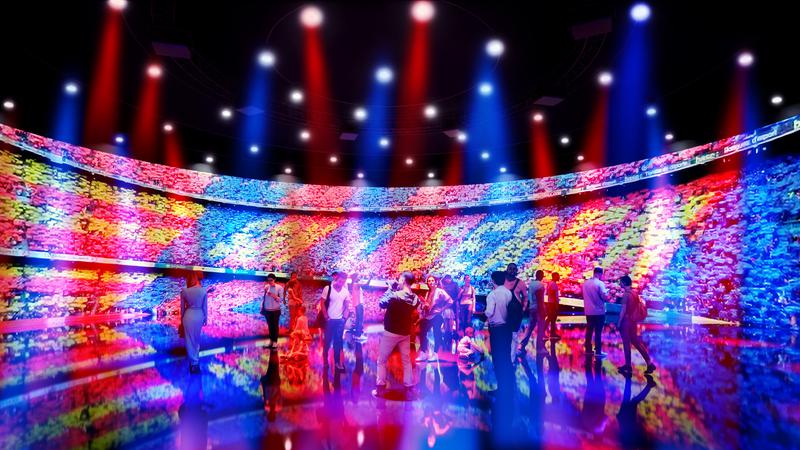 As renovation works on the Camp Nou stadium and surrounding area Espai Barça continue, FC Barcelona has unveiled the opening date for its new temporary museum: June 7.
The club is in the midst of refurbishing the Palau de Gel building where the ice rink is located, and this is where the new temporary museum space will be situated.
If there are no setbacks in the development of the works, from Wednesday, June 7, 2023, fans will be able to visit the new museum which will be called the Barça Immersive Tour. Fans can already pre-book tickets on the club's website.
This new museum space will be in use until the newly renovated Camp Nou is inaugurated at the beginning of the 2024/25 season. During 2023/24, the club will play in the city's Olympic stadium.
The Barça Immersive Tour will span an area of approximately 2,400m2 and will be divided into four different areas, and is being developed jointly with Mediapro Exhibitions, which specializes in the creation and development of exhibitions. The space will be designed to project the universality and diversity of the club.
The temporary museum will also serve as a pilot test for the application of the most advanced technologies that will be implemented in the future new Spotify Camp Nou Museum, where virtual reality, immersive activities, and holograms will be used to tell the story of the club's history in an entertainment-oriented fashion.
The club also want to create a space that becomes a technological benchmark for modernity and innovation.
A double-height circular room with an audiovisual projection on walls spanning 6-meters in height and 78-metres long will be one of the highlights.
In the club's press release announcing the news, Barça points out that the museum is an important source of revenue for them, attracting 1.8 million visitors annually before the pandemic, becoming the most visited museum in Catalonia.