Catalan basketball player Maria Planas inducted into FIBA Hall of Fame
Only female head coach of Spain's national team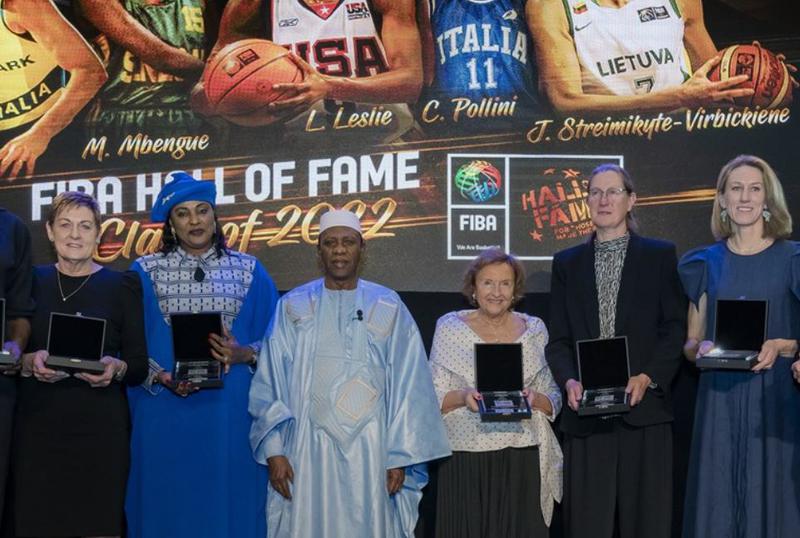 Catalan basketball player and coach Maria Planas has been inducted into the Hall of Fame of the International Basketball Federation (FIBA) as a member of the Class of 2022 in a ceremony at the Swiss' Patrick Baumann House of Basketball.
Planas, the first ever Spanish to be inducted, was chosen for being "a true pioneer of Spanish women's basketball" but also because, to this day, she "remains the only female head coach in the long and rich history of Spain's senior national teams," FIBA said in a statement.
The Barcelona-born athlete also coached teams such as Picadero de Barcelona, CB Hospitalet, Sabor d'Abans Tortosa or Microbank El Masnou. She was at the forefront of the Spanish team between 1978 and 1985.
Overall, Planas has several titles as a coach, including seven league awards, six King's cups, and one from the second category Spanish championship.
"I fell in love with basketball many years ago, when I was just a teenager, and since then, I have focused a very important part of my life," Maria Planas said during her speech.
"First as a player, and later, and for many years, as a coach. I had always tried to teach my players the great values of this beautiful sport: commitment to the team, relationships, amusement, and friendship. But also, the will to win, discipline, and constant effort to be a little better every day, in every training, and every game."
FIBA inducted other "legendary players" along with Planas, such as Lisa Leslie (USA), Robyn Maher (Australia), Catarina Pollini (Italy), Mame Maty Mbengue (Senegal), Jurgita Streimikyte-Virbickiene (Lithuania) and coaches Geno Auriemma (USA), Antonio Carlos Barbosa (Brazil), and Milan "Ciga" Vasojevic (Serbia) posthumously.
"We are very proud to welcome these great basketball personalities into the FIBA Hall of Fame. Women's basketball has benefited greatly from the contributions of these nine inductees, both on and off the court," FIBA President Hamane Niang said during the ceremony. "My sincere congratulations go to them all for receiving this well-deserved honor."
The FIBA Hall of Fame is a "shrine dedicated to the amazing people" who built the foundations of the global sport of basketball since its birth.
Created in 2007, it assembles over 110 outstanding players and coaches from 37 countries and all five continents to date.