,
Barcelona's Olympic Stadium to host first sports and technology start-up incubator next spring
Initiative will facilitate, promote and support up to 14 innovative companies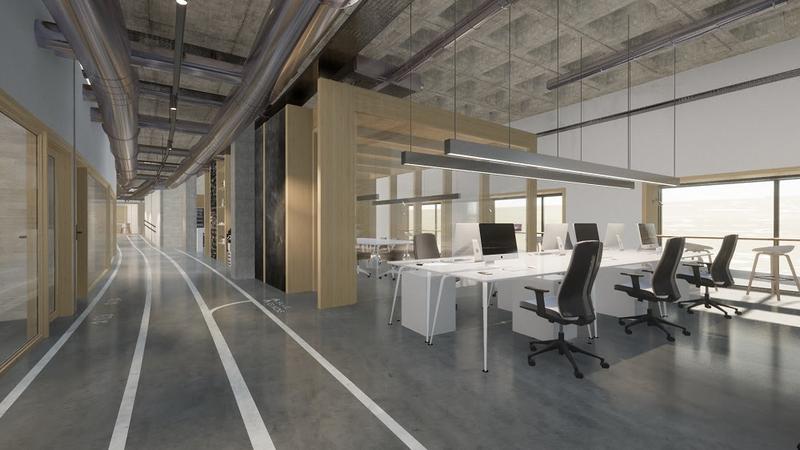 The Lluís Companys Olympic Stadium in Barcelona is in the final stages of creating the city's first incubator for sports and technology projects and expects to host its first start-ups by spring 2023.
The facility is being built to promote, support, facilitate and foster the growth of new innovative businesses in their respective fields and has been evolving at a good pace since last summer. The incubator will have the capacity to host up to 14 start-ups and has a €2.8m budget.
The stadium, also known as the Olympic Stadium of Montjuic, was originally built in 1927 for Barcelona's International Exposition two years later, and was renovated in 1989 to be the main stadium in the 1992 Summer Olympics and Paralympics. Now, the stadium gets an additional innovative function.
"The launch of this incubator makes Barcelona a great example of how Olympic infrastructures can continue to generate social and economic progress, using local talent and public-private collaboration to promote the development of an emerging sector," said Jaume Collboni, the Barcelona deputy mayor.
The incubator will have a large coworking area, interconnected work modules and common rooms, as well as a 400 m2 green area for meetings and will offer training for the general public or sector, networking activities to boost the sector and pilot tests, using the incubator's facilities and the equipment from the Olympic Ring.
The facilities will be part of the Barcelona Sports Hub, a new initiative of the Barcelona Sports Institute and the Barcelona City Council that wants to showcase sports as an innovative field and an emerging economic sector, while internationally benchmarking the Catalan capital in the world of technology and sport.
Public company 'Barcelona de Serveis Municipals' will come together with the Barcelona Sports Institute and Barcelona Activa this month to determine the incubator's management procedure, select a company that takes responsibility for attracting target companies, and manageday-to-day activities and promotion of the space.
The project is expected to be ready by March of next year.