Barça to wear Rosalía logo on clásico jersey
Club previously used Drake emblem as part of sponsorship agreement with Spotify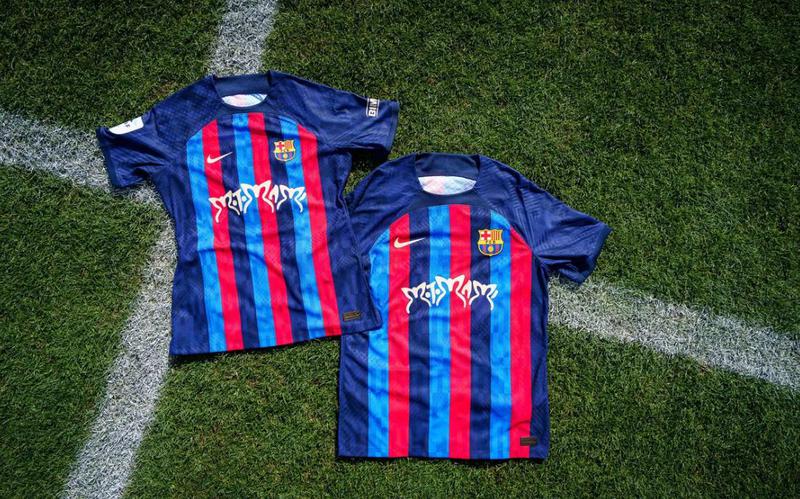 FC Barcelona will have a special edition jersey for Sunday's clásico showdown with Real Madrid.
Instead of the usual Spotify logo on the front of the shirt as the main sponsor, the Barça jersey will feature the logo of Rosalía's latest album, Motomami.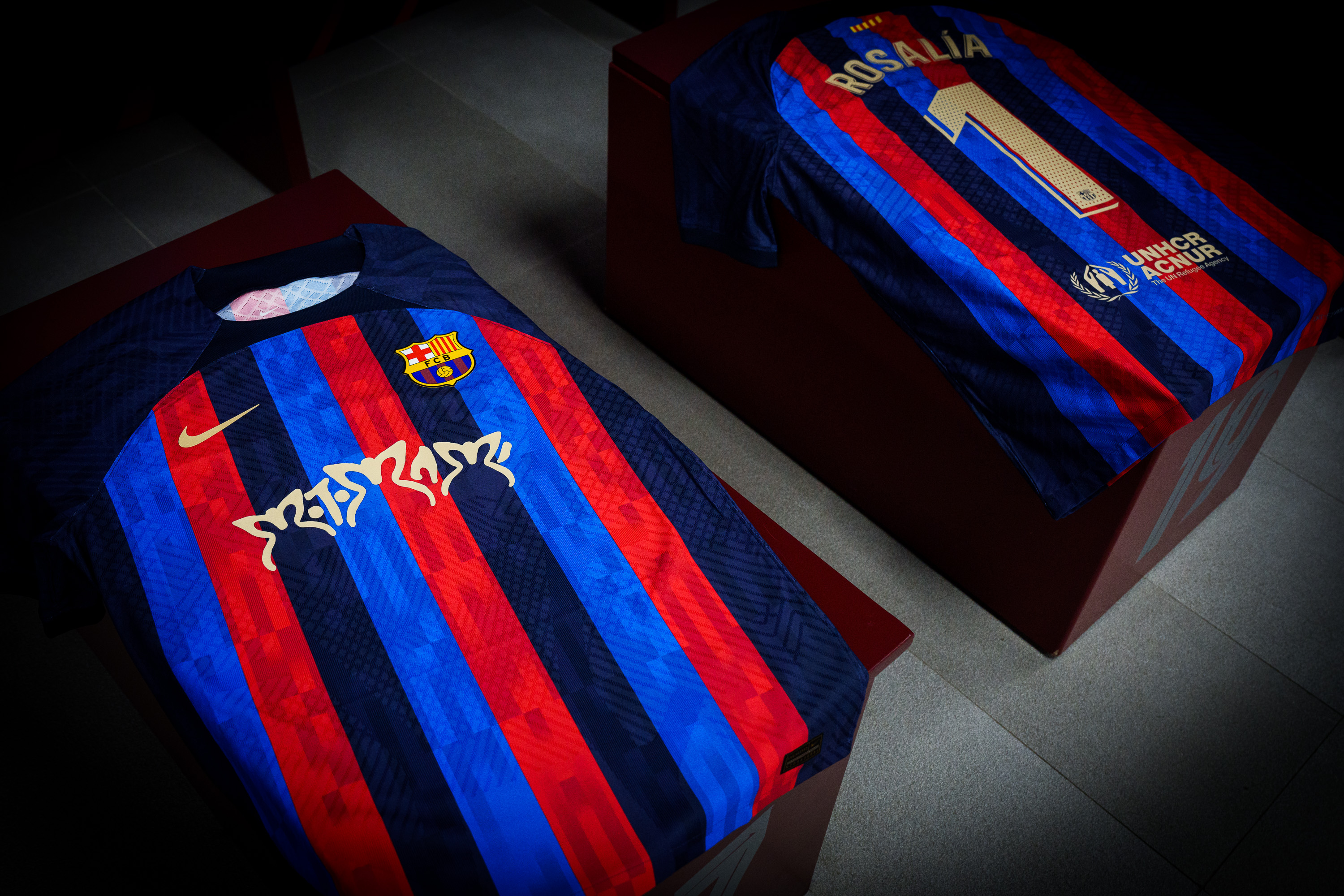 As part of the club's sponsorship agreement with Spotify, Barça can wear some artists' emblems on their jerseys on special occasions. In the previous La Liga clásico earlier in the season, Barça wore the logo of Canadian singer Drake.
The women's team will also wear the special Rosalía jersey for their game against Real Madrid on March 25.
In 2022, Rosalía was the most-played Spanish artist in the world on Spotify, with streams of her songs growing by 110% in the year. She was also the most-played female artist in the city of Barcelona on the streaming app.
"I'm very excited that a club as big as Barça will wear this shirt, and even more so in such important matches", Rosalía told For the Record, the official blog of Spotify.
"Football and music have great similarities due to the emotions that are experienced in a concert and in a match," the Catalan singer added.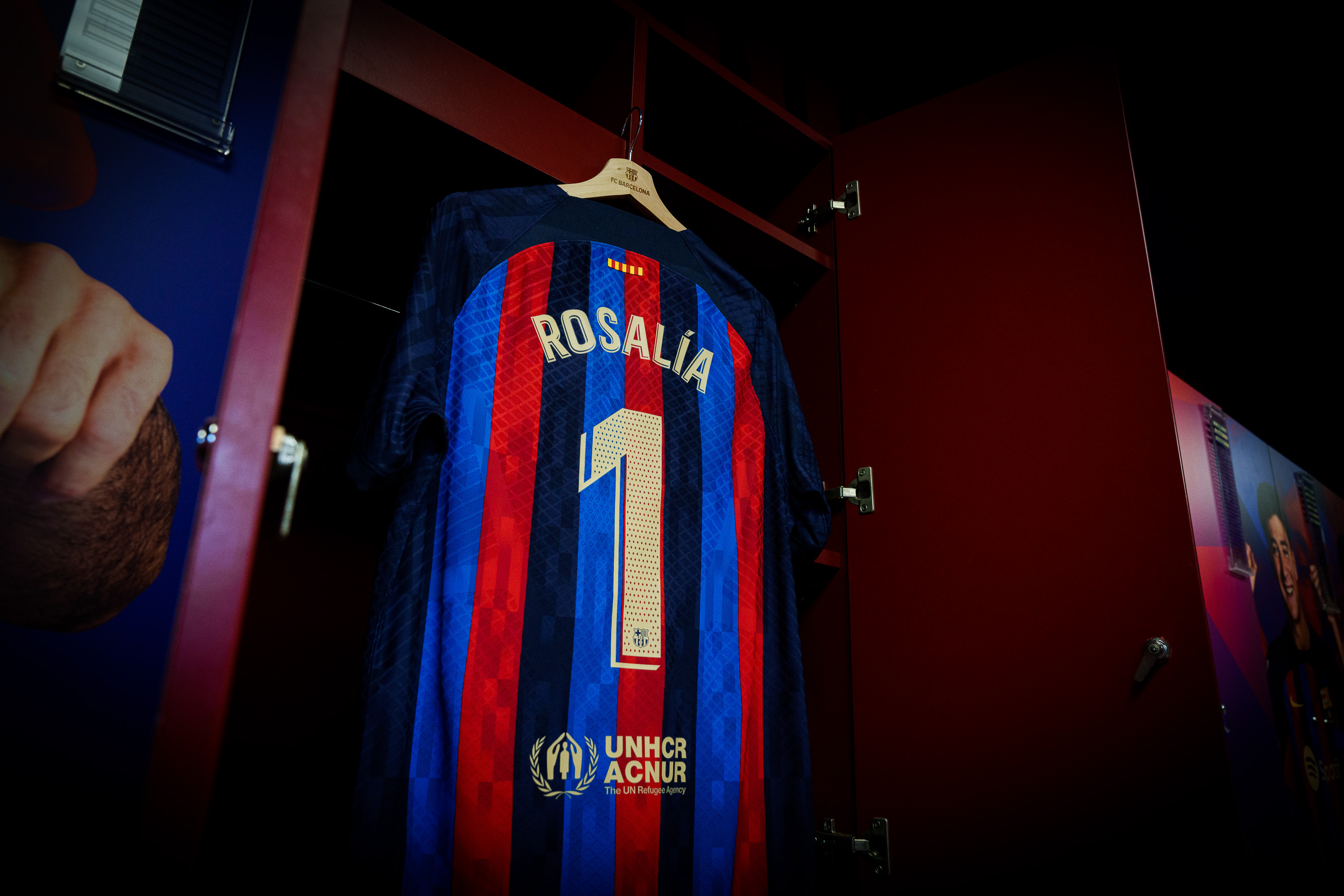 Fans will be able to get their hands on two different versions of the special edition jerseys.
The first style will feature the logo with the singer's name and the number 1 on the back. Only 1899 of these will be made, in both men's and women's sizes, and will be on sale for €400.
Another version of the jersey will be available for €2,000, with only 22 available - 11 for men and 11 for women. What makes them unique is that the letters have a glow-in-the-dark effect, the numbers are numbered from 1 to 11, and in addition, they will be signed by the starting eleven players of respective men's and women's clásicos.
"Once again, together with Spotify, we have taken our collaboration to another level," Juli Guiu, vice president of marketing at the football club said in a statement.
"We managed to surprise our fans all over the world with something that incorporates an artist as iconic as Rosalía into a shirt as beloved as the Barça one."