2030 Pyrenees Winter Olympics bid faces mounting challenges in Catalonia and beyond
Activists boo president in western Catalan town as Aragonese counterpart turns down meeting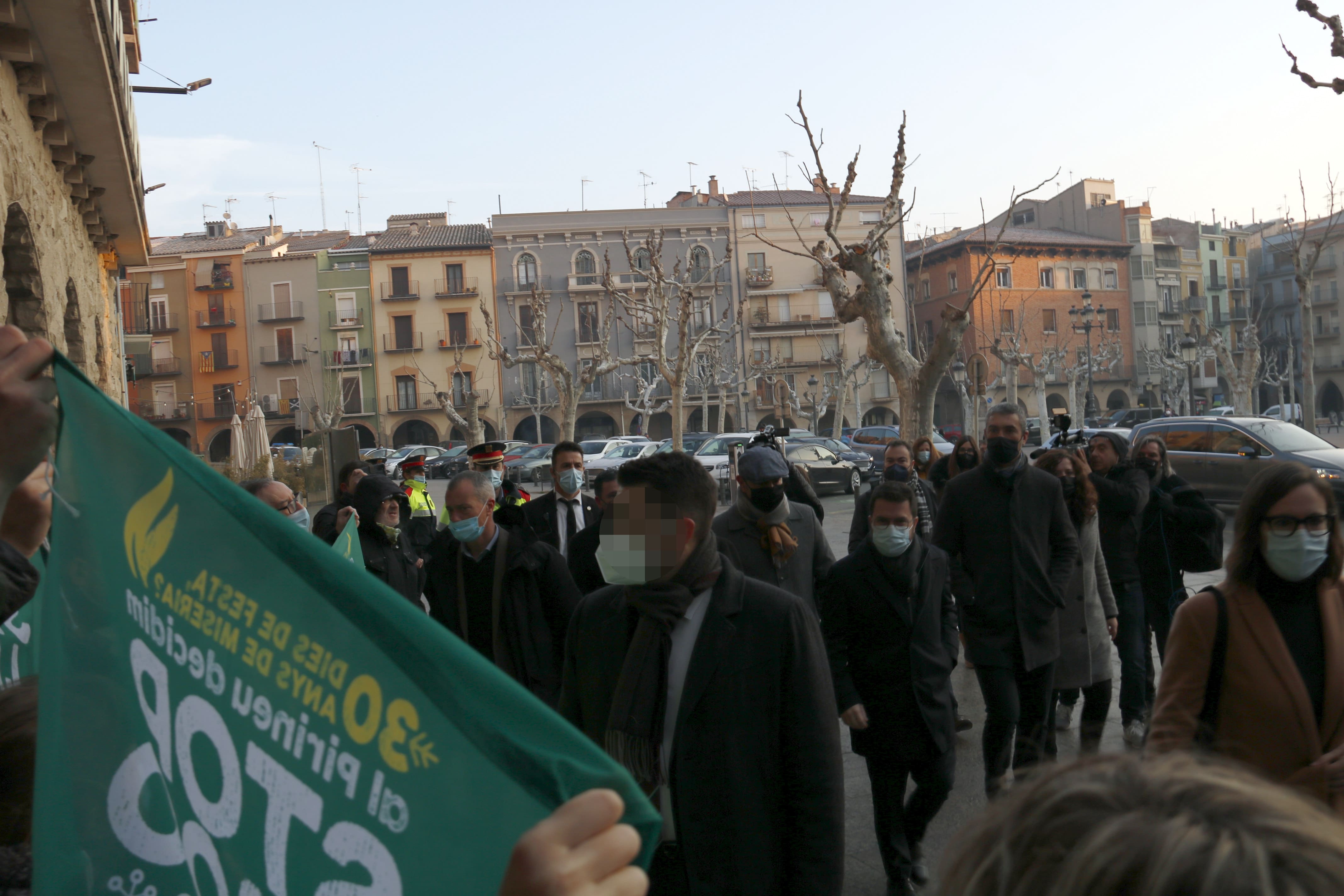 The path to the 2030 Winter Olympics in the Pyrenees – if they do indeed end up taking place there – is proving to be far more difficult than Catalan authorities would have hoped for.
While activists have long frowned upon the idea of hosting a mass event in one of Catalonia's regions most vulnerable to climate change, the government has faced mounting pressure in recent days.
For one, the president of the neighboring territory of Aragon rejected meeting with Catalonia's president Pere Aragonès (who, in fact, is not Aragonese but from the seaside town of Pineda de Mar) to discuss the bid on Friday after announcing the decision only hours earlier on Thursday evening.
Javier Lambán, the Aragonese president, blasted what he called "intolerable" and "disrespectful towards Aragon's institutions" as Catalonia is unwilling to let both territories carry equal weight in the bid.
Catalan authorities, however, maintained that "the proposal cannot be 50% [from each territory] because that is impossible."
Spanish president Pedro Sánchez "made a promise he couldn't keep," Catalonia's presidency minister, Laura Vilagrà, argued on Friday morning. "The bid has to be very technical and take into account each territory's assets," she said. "If Aragon doesn't feel comfortable when we say Catalonia has to lead the bid because we think the Barcelona 'brand' must carry considerable weight, then we can talk about it."
"I will not engage in a conflict that shouldn't have existed in the first place," president Aragonès said. "That is my way of making sure the [Winter Olympics] can go ahead."
The Spanish government, meanwhile, has urged Catalonia to "find consensus," while the Spanish Olympic Committee has made calls for "unity."
But the Catalonia-Aragon disagreement is not the only source of contention.
Aragonès was greeted in the western Catalan city of Balaguer, north of Lleida, on Friday morning to the jeers and boos of Stop JJOO ('Stop Olympics') activists.
And while residents of the Catalan Pyrenees will be consulted as to whether they believe the games should be hosted there, critics argue the referendum should take into account those who live in neighboring regions that will also be impacted by them should they take place.
According to a government survey, 3 in 4 people in the Pyrenees are interested in hosting the games.