150 jobs and 270,000 visitors: Girona throws weight behind Ryder Cup bid
Business and tourism sectors back bringing prestigious golf tournament to Catalonia in 2031 and ask for government's support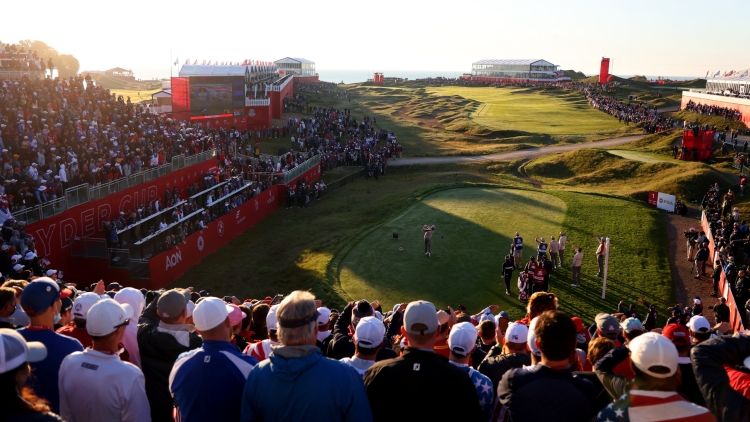 The Ryder Cup could generate 150 jobs and attract up to 270,000 visitors if it is held at the PGA Catalunya golf resort in 2031.
That's the verdict of eight business and tourism organizations in the province of Girona who have thrown their weight behind a bid that would bring one of golf's most prestigious events to the town of Caldes de Malavella.
The groups claim that Girona could benefit to the tune of more than €1.3bn and have called on the Catalan government to give their official backing to the project, which they say is a business and tourism opportunity that cannot be missed.
In a joint statement, the Girona Campsites Association, the Girona Federation of Hospitality, the Costa Brava-Girona Pyrenees Tourist Apartments Association (ATA), the Girona Tourism Board, the Association of Specialized Travel Agencies (Acave), the Girona Chamber of Commerce, and business groups FOEG and Pimec Girona say the event would bring economic benefits across all counties in Girona, not only during the year the tournament is held, but in the years before and after too.
The Ryder Cup, the statement says, is the third most important sporting event in the world, after the Olympic Games and the men's football World Cup, and attracts high-spending tourists.
The tournament, which pits Europe against the United States, is held every two years, with the hosting privileges alternating between the two teams.
PGA Catalunya was one of the options considered in 2015 for the 2022 edition of the Ryder Cup, which will be held in Rome, Italy between September 29, 2023, and October 1, 2023.
Barcelona's international sporting events
If successful, the Ryder Cup in 2031 would be hosted in Caldes de Malavella, but the bid will carry the name: Costa Brava-Barcelona.
It is just one of the big events the Catalan capital wants to take part in after the pandemic-induced hiatus.
In 2024, the city will host the America's Cup, a sailing competition that is set to bring big economic benefits.
The city is also part of a potential bid to host the 2030 Winter Olympic Games, which is currently still up in the air.