Worldwide religious leaders to discuss social and climate crisis in Manresa
'At a Crossroads' will take place from November 27 to 30 with attendees from 33 different countries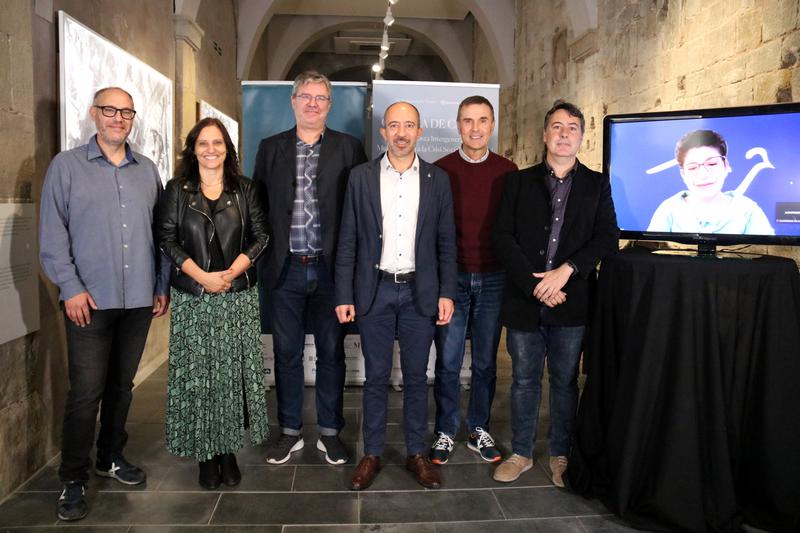 Coinciding with the 500th anniversary celebration of Saint Ignatius of Loyola's stay in the inland town of Manresa, 51 worldwide religious leaders will discuss the social and climate crisis.
'At a Crossroads: An Intergenerational and Multireligious Response to the Social and Environmental Crisis' will host several religious figures, experts, and authorities to address current global issues.
The celebration has been organized by Manresa City Council and the Religions for Peace organization, in collaboration with Diplocat, a public-private consortium that projects Catalonia to the world.
During the three days of thinking and discussion, attendees will agree on several promises and paths to follow in the future in order to battle climate change.
"Eight out of ten people in the world follow a religion and uniting several leaders from around the world will be an extraordinary way of letting people know about the deals reached in Manresa," mayor Marc Aloy said during a press conference on Wednesday.
'At a Crossroads' will be the most spiritual activity during the 'Manresa 2022' celebrations. However, "it is not an ethereal spirituality, it's a practical one," Azza Karam, Religions for Peace secretary-general told journalists via a video call from New York.
Religious leaders will debate how cities, where the majority of the world's population lives, can become more sustainable from a social, economic, environmental, and spiritual perspective.
Among the attendees, there will be Ela Ghandi, known for her work against South Africa's apartheid, Jimmy Obuya, global coordinator of the Faith for Positive Change in Children and Mohamed Abdelsalam, Secretary General of the Superior Committee of the Human Fraternity and the first Arab Muslim to receive the medal of the Commander of the Star from the Pope.
Before the debates on November 27, a symbolic pilgrimage will take place to honor the journey that Ignatius of Loyola made to Manresa 500 years ago. He was a Basque Catholic priest and theologian that co-founded the religious order known as the Company of Jesus (Jesuits) and became its first superior general. The pilgrimage will go from Oller del Mas to the Cave of Sant Ignasi.