World AIDS Day: from deadly early days to promising medical advances
As AIDS Day is commemorated globally, we review the epidemic's evolution to the advent of PrEP, the HIV prevention pill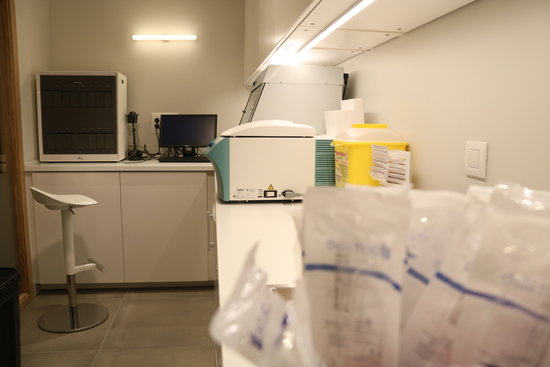 The first known case of AIDS in Spain was that of a patient at Barcelona's Vall d'Hebron Hospital in October 1981, almost 40 years ago, before AIDS had even gotten its name and only months after puzzling symptoms were first documented in a group of gay men in Los Angeles.
The patient in question, a 35-year-old man with Kaposi's sarcoma, never regained consciousness after undergoing surgery and died four days after being admitted to hospital, though it is likely that if he had walked into the hospital today with the same symptoms he would have survived.
Indeed, great strides have been made since the deadliest days of the epidemic in the 80s and early 90s and nowadays, with the correct treatment, an HIV/AIDS diagnosis is no longer a death sentence.
Coupled with heightened awareness, new diagnoses in Catalonia are down overall, but they remain higher than the Spanish and European averages - 8.1, 7.0 and 6.2 per 100,000 in 2017 respectively.
December 1: World AIDS Day
The annual observance of World AIDS Day on December 1 still serves as a reminder that the threat of HIV/AIDS is not yet nonexistent, particularly within certain more susceptible communities as well as in regions of the world where it has become widespread.
Michael Meulbroek, one of the founders of BCN Checkpoint, a community center for gay men in Barcelona's Eixample neighborhood that provides HIV/AIDS testing, has, however, remarked on how December 1st has changed over the years.
"[The early days of the epidemic] was a sad period of time for everybody in the community because we saw a lot of friends around us dying and we couldn't do anything else other than give support," says Meulbroek, adding that "it was important at that time to create awareness about HIV and AIDS."
That changed in the mid-90s with antiretrovirals: "When we had the first effective treatments then we were aware that treatments were not getting all over the world. We demonstrated for global rights and access to treatment for everybody, independent of whether you are living in a rich country or a poor country."
HIV/AIDS medical advances and the HIV prevention pill
Unlike during the early days of the epidemic, HIV positive people with undetectable viral loads who are following the correct treatment can no longer transmit the virus to others.
More recent medical developments have also had a positive impact, including the advent of PrEP, the HIV preventing pre-exposure prophylaxis medication that helps at-risk people protect themselves from infection, which according to Meulbroek, PrEP provides "peace of mind."
"There is a whole generation who grew up with this image of fear about HIV and AIDS and that's a barrier to enjoying sex. [PrEP is] a way we can overcome this barrier of being afraid of having sex and enjoy it," he explains.
Although PrEP has been available in other countries for years, notably the United States since 2012, and the European Medicines Agency approved its use in 2016, Spain only announced that the public health system would cover its provision in October 2019.
As of November 8, PrEP is publically available at 21 centers specializing in the disease throughout Catalonia, including at BCN PrEP Point (which is part of BCN Checkpoint), and is expected to benefit 2,500 at-risk people.
BCN PrEP Point has already been dispensing the medication since 2017 as part of ongoing research studies and it is the only one of the 21 centers in Catalonia providing the treatment that is a community center.
"At BCN PrEP Point what we do is we work with peers. It is easier for people to talk with somebody else who knows about your experience and talk about sexuality and to see how in your prevention plan can you incorporate PrEP."