Three workers killed in mine in central Catalonia after landslide accident
Last inspection carried out in Súria facility only three weeks ago, with no problems detected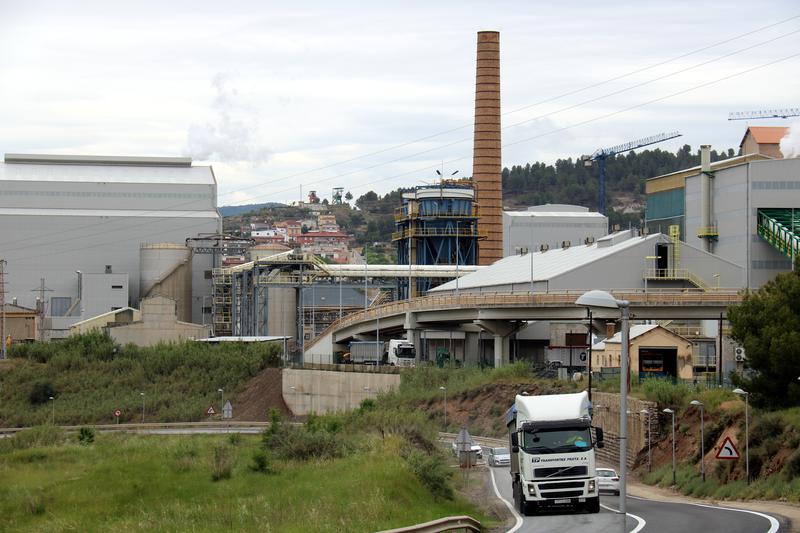 Three workers at the Cabanasses potash mine in Súria, central Catalonia, have died after a landslide at 650m depth.
The Fire Department explained to the Catalan News Agency that they received warning of the accident minutes before 9 am.
Eight firefighter teams and the medical helicopter were then activated.
The last inspection at the Súria mine took place just three weeks ago, and no problem was detected, as explained by business minister Roger Torrent.
Shortly before 6 pm, the emergency teams rescued the bodies of the three workers.
Two of the victims were master's students at UPC in Manresa and the third was an intern at ICL Iberia. All three were geologists in their late twenties or early thirties.
According to the Spanish Geologists Guild (ICOG), this is "the first time in Spain that geologists die in a mine."
Earlier in the day before it was officially confirmed the workers had died, other miners explained to the media that because of the conditions of the accident, it is impossible for the three to still be alive.
"They were unlucky. The roof must have come down and caught them," Carlos Arnaldo, a worker at the Súria mine for 16 years, said after Thursday's fatal accident.
According to him, the three victims were part of a team of geologists in charge of analyzing the rock. "This was not a particularly bad area, but there are areas that, unfortunately, cannot be seen. The risk is always there," Arnaldo says.
He also insists that safety in the mine has increased a lot in recent years. 740 people work in the Cabanasses mine and, at the time of the incident, there were around 200 of them present, who have been evacuated to ensure safety.
In the Bages county, where Súria is located, other fatal accidents were seen in mines in 2013, when 3 workers died and in 2015, when there was one fatality at the Vilafruns mine in Balsareny.
The last accident was in 2020, when two workers died also in the Balsareny mine.