Why is it so hard for internationals in Catalonia to get residency appointments?
Faced with frustrating bureaucracy, many resort to paying questionable businesses to get paperwork in order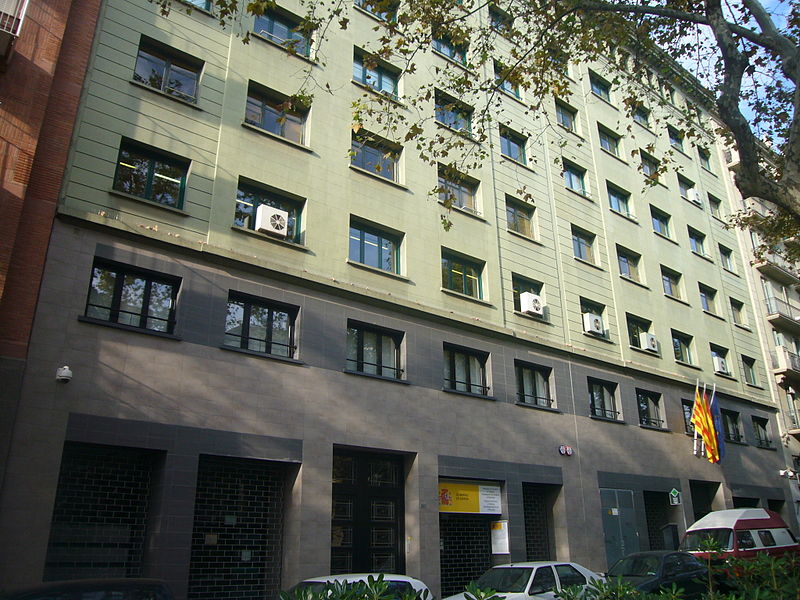 A NIE is a personal identification number and tax code for foreign nationals in Catalonia and other parts of Spain. Non-Spaniards with economic, professional or social ties to Spain will generally need one in order to open a bank account, work, or receive benefits, as well as other documents, such as a TIE or an EU national registration certificate, depending on their country of origin.
But things can get tricky when it comes to booking 'cita previa' appointments to obtain them, as well as for non-EU nationals trying to renew their residency permits, especially in the province of Barcelona.
Catalan News spoke with dozens of people for this story, many of whom described Kafkaesque tales of attempting to get an appointment through the government website for months on end before resorting to immigration lawyers, service bureaus known as 'gestories', internet cafés ('locutoris'), or even hackers to get them.
Antonia, Bulgaria: 'I paid €90 for a service that is supposed to be public'
For two months I tried to get an appointment and I couldn't and then I found out that there's the option to do it using a company. I paid €90 for a service that is supposed to be public. I come from a country where the average wage is around €400, so you can imagine what a €90 fee for their service costs me.
Rupert, England: 'I don't mean to judge Spain in any way, but I'm from England, and if this had been happening there, it would be a scandal'
Two years ago when my NIE was stolen I went to the police station to file a report I asked about getting a new NIE assuming that I could just get a replacement card. I was informed that I would have to start the whole process again and go through all the normal appointments. When I explained to the police officer that it was impossible to get an appointment because everyone was booking them and then selling them, the police officer just looked at me straight in the eye and said, "Yes, we know." And I said that was not okay and they said they were sorry, there was nothing they could do. I don't mean to judge Spain in any way, but I'm from England, and if this had been happening there, it would be a scandal. It would be everywhere and being reported.
Daria, Russia: 'It is messed up. You should be able to get a cita'
When you first move here, if you're not from the EU, you are given three months to get a NIE appointment, so I went on the website and I very quickly found out that it was pretty much impossible and I found out that there were companies doing this. I emailed them, they replied very quickly, and they got me a 'cita' in four or five days. Basically, I had to pay them €90. It is messed up. You should be able to get a 'cita'.
Bert, United States: 'It doesn't affect Spanish people so I don't think the Spanish government cares'
My lawyer even said, look, there's a mafia, and he was able to give me a number I was calling to have somebody help me get a 'cita previa'. I tried for months and months and months, I don't remember how many months, but three or four before I had to resort to just paying somebody. It was €50 and I had an appointment the next day. It doesn't affect Spanish people so I don't think the Spanish government cares.
NIE appointments 'not impossible', says Spanish government official
Carlos Prieto, the top Spanish government official in the province of Barcelona, is well aware of this situation but told Catalan News that it was not illegal to pay to get a 'cita previa' "as long as it is not done under the table" and a receipt is provided for the financial transaction.
And although Catalan News reporters were unable to find any appointments on the government website in the province of Barcelona from late November, when they first began reporting on this issue, Prieto adamantly denied that doing so was "impossible" – they did, however, find someone through an online ad who, for €50, took two days to find a date in Igualada in two months' time, as well as two lawyers who promised to find one in a week for €150.
All of the 'locutori' workers Catalan News spoke with near the Barcelona Oficina de Extranjería on Passeig Sant Joan as well as in the Raval neighborhood, however, said they no longer provided this service. One loquacious business owner – who hinted at corruption in the Spanish DGT transport department – rejected accusations of ever having been part of "a mafia" as many believe internet cafés to be and explained that they simply had people repeatedly try the government website at odd hours for a small fee.
One of the many law offices Catalan News called had a similar explanation. This particular worker said she did not know how other immigration law offices were able to book 'citas' within days but said she was aware of it happening, and also said that she herself had gotten lucky when getting one for her son: a police officer, she claimed, took pity on her and told her exactly what time to look online. When her own company tries to provide clients with this service, however, she said it could take weeks to months of refreshing the Spanish government website before stumbling upon one.
Prieto did admit that it could "sometimes be complicated to book appointments at certain times and at certain police stations" in the province of Barcelona, but insisted they were not impossible to come by: "We don't get complaints about it being impossible because there are a thousand appointments per day and therefore it is not impossible."
He chalked these difficulties up to a number of factors, including the backlog created by former Spanish president José Luis Rodríguez Zapatero's mass regularization of migrants – which took place over 15 years ago – compounded with "a considerable lack of human resources" inherited from the conservative People's Party administrations (2011-2018) and pandemic-related delays.
More people are gradually being hired to process residency paperwork, Prieto said, but he believes it will still be a few more years before their overall workload is eased: "Of course, we'd like everything to be faster and for people not to have to worry about getting an appointment."
Filling the Sink podcast
Press play below to listen or subscribe on Apple Podcasts, Google Podcasts, or Spotify.