'We discovered a mole': Pro-indy activist accused of being undercover police officer
'Maria Perello' allegedly infiltrated grassroots groups in Girona and Salt and entered into romantic relationship with campaigner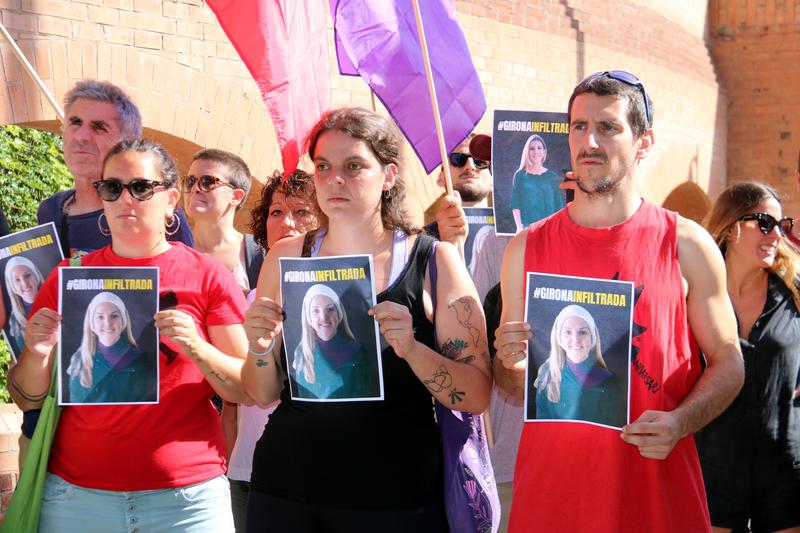 A member of Spain's National Police allegedly infiltrated grassroots social and pro-independence groups in the northern cities of Girona and Salt over the course of three years.
The police officer arrived in Girona in May 2020 using the name Maria Perelló, according to Catalan media outlet La Directa.
She got involved in various grassroots groups, including Antiracist Space, youth migrant organization Tancada per Drets, and the 21 Reasons campaign, which supports people facing legal action for protests on the first anniversary of the 2017 independence referendum.
One of the activists awaiting trial has described how Perello entered into a relationship with him, living together for two years.
"We discovered a mole," Óscar said at a press conference on Friday.
"There has been an infiltrator in the city of Girona and in Salt, the person who lived with me under the same roof for more than two years under the name of Maria Perelló."
Óscar accused the police officer and the Spanish sate of acting "without scruples, feelings or humanity."
"The Spanish police are infiltrating because we are a major threat to the unity of Spain, to the cuts in rights and to the regime of 78," he said.
Left-wing pro-independence organization Alerta Solidària has announced that it will bring legal action over this latest case of "espionage," the fourth incidence of undercover officers operating within grassroots groups.