Warnings issued across Catalonia as wintry weather sets in
Winds on Monday not as strong as expected but due to intensify on Tuesday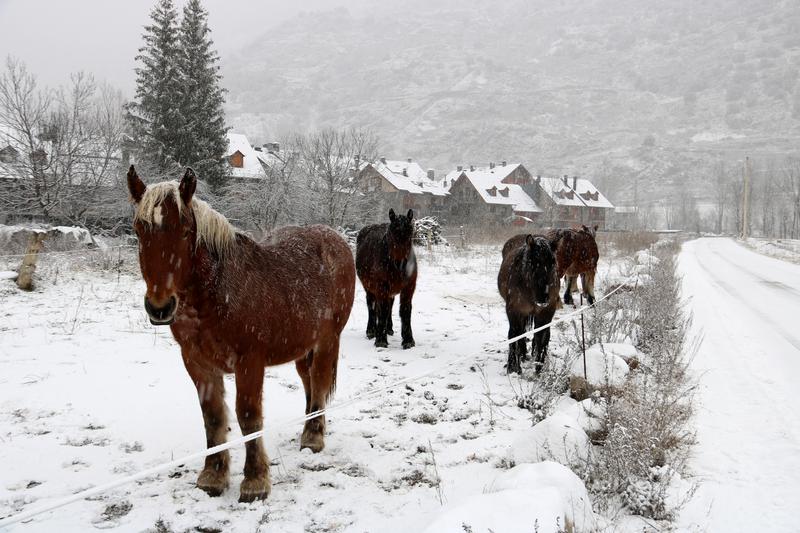 Meteocat, the Catalan Meteorological Service, has issued weather warnings throughout the week for high winds across Catalonia, sea swells in most coastal areas, and snow and low temperatures in the Pyrenees.
While winds on Monday were not as strong as predicted, they are expected to intensify into Tuesday, especially around midday.
Catalonia's Civil Protection agency has urged people to take extreme caution on Tuesday due to the widespread strong winds forecasted.
Gusts of more than 70km/h are expected throughout Catalonia, especially in Central Catalonia and in coastal and pre-coastal zones in both central areas and in Tarragona.
Authorities warn people to remove or secure objects likely to fall – including any remaining Christmas decorations – from balconies, terraces or roofs.
As well as strong winds, strong swells are expected along the whole coast except for Alt Empordà in the north.
Temperatures are expected to drop sharply from Wednesday, with frost in many regions at night and in the morning.
Snow in the western Catalan Pyrenees is expected to continue until at least Wednesday.
Fire service busy
The fire service dealt with more than 30 incidents on Monday before 2pm, due to the high winds across Catalonia.
Most of the callouts were to remove fallen trees or secure unstable elements on building façades.
Specifically, there were 17 calls in the North Metropolitan Emergency Region, five in the South Metropolitan Emergency Region, and eight in Girona.
Snow affects roads
Snow on Monday fell not only in mountainous areas of the Pyrenees but in lower lying areas too – in some cases at altitudes less than 500m.
Snow plows have started to clear various roads affected, but snow chains are necessary in many parts of the Pyrenees.