Turkish consulate in Barcelona starts donation drive for earthquake victims
Winter clothes and other items collected in Sant Adrià de Besòs to be sent to region on Friday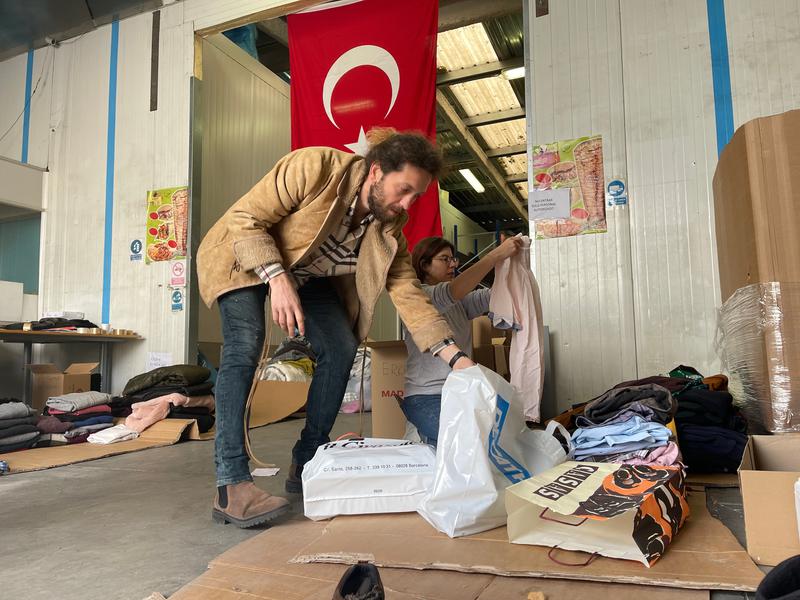 A donation drive in Sant Adrià de Besòs, directly north of Barcelona, is among the latest efforts in Catalonia to help those affected by the catastrophic earthquakes that ripped through Turkey and Syria on Monday.
Organized by the Turkish consulate in Barcelona, volunteers at a warehouse located at 57 Avinguda Bon Pastor avenue are collecting and sorting winter clothes for children and adults as well as other items for survivors.
"It is really cold there at the moment, around -5ºC and it was snowing even yesterday," the Turkish consul general in Barcelona, Selen Evcit, told Catalan News. "It's very cold. Anything for winter, we need it."
Other humanitarian materials in demand include tents, sleeping bags, butane gas heaters, flashlights, electric generators, diapers, feminine hygiene products, and non-perishable food items.
Anyone can stop by to drop off goods from 10 am to 10 pm. These will be sent to central and southern Turkey by Turkish Airlines on Friday.
Consul asks for more rescue teams
Speaking to Catalan News, Evcit said that sending rescue teams to the affected areas was "the most important thing."
Time is of the essence, the consul general stressed, explaining that there was "a maximum of three days to really save people" still trapped under the rubble.
A team of 6 people and 5 dogs from a southern Catalonia charity called K9 Creixell arrived in Turkey Tuesday evening, while search and rescue squads have also been sent from other parts of Spain.
"I hope we'll be able to rescue as many people as we can," Evcit said, visibly moved.