Truckers 'temporarily' call off strike after 20 days
Platform for the Defense of Road Transport commits to "reorganizing well" and does not rule out further action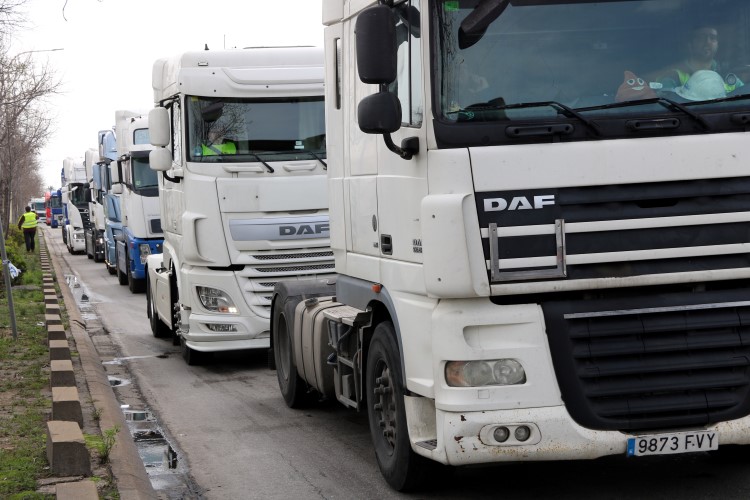 The Platform for the Defense of the Road Transport Sector has agreed to "temporarily" call off its strike, which began 20 days ago, on March 14.
Self-employed truckers took action to protest against rising costs and "insufficient" measures to curb price increases.
The organization decided to end its indefinite strike following a meeting on Saturday in the town of San Fernando de Henares on the outskirts of Madrid.
The group said it will "reorganize well" and members agreed to resume protests if there are no solutions forthcoming in the short term.
Measures rejected
The lorry drivers rejected measures agreed between the Spanish government and Spain's National Road Transport Committee (CNTC) on March 25. Those measures, agreed between Spain's transport minister Raquel Sánchez and the CNTC, included a 20 cents per liter fuel discount for truckers, since extended to all motorists.
The Platform for the Defense of the Road Transport Sector also met the transport minister on the same day, but "no agreement was reached" and the self-employed drivers decided to continue their action indefinitely.
Podcast
Protesting truckers and taxi drivers feature in our latest episode of Filling the Sink: Cost of living crisis – Ukraine war fuels price hikes and protests.