Trials in Girona suspended as public administration lawyers go on strike
Prosecutors urge better working conditions, including pay raises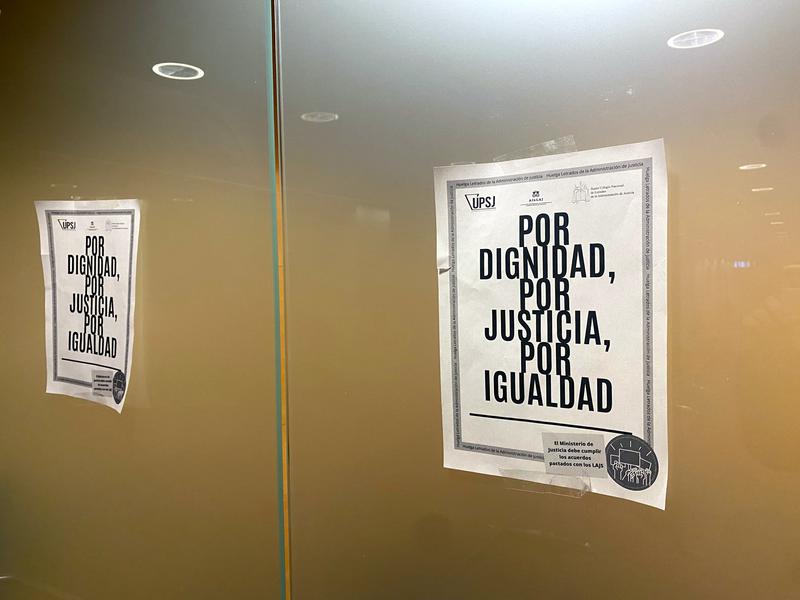 The indefinite strike called on by public administration lawyers across Spain started on Tuesday and is already affecting the Catalan judiciary system, as trials in the northern city of Girona have been suspended.
Empty corridors in Girona's Palau de Justícia courthouse proved that the day was unusual, as the two scheduled trials had to be suspended.
The strike arrives after two more stoppages in November and December, as, judges claim, Spain's justice ministry is not tackling the issue.
Among their requests, they complain judges have been getting extra work, but their salary has not improved proportionally. Therefore, prosecutors urge authorities for pay raises and to have similar ones to the salaries judges and public prosecutors have.
If the strike continues, authorities expect a big impact on the judiciary system, as many institutions are already on edge.
The Spanish justice ministry announced that 28.23% of public administration lawyers in Spain went on strike on Tuesday, while the figure dropped to 25% in Catalonia.