Three Catalan villages band together to form renewable energy cooperative
€10m project will use solar, wind and hydropower to produce electricity in Almatret, Llardecans and Torrebesses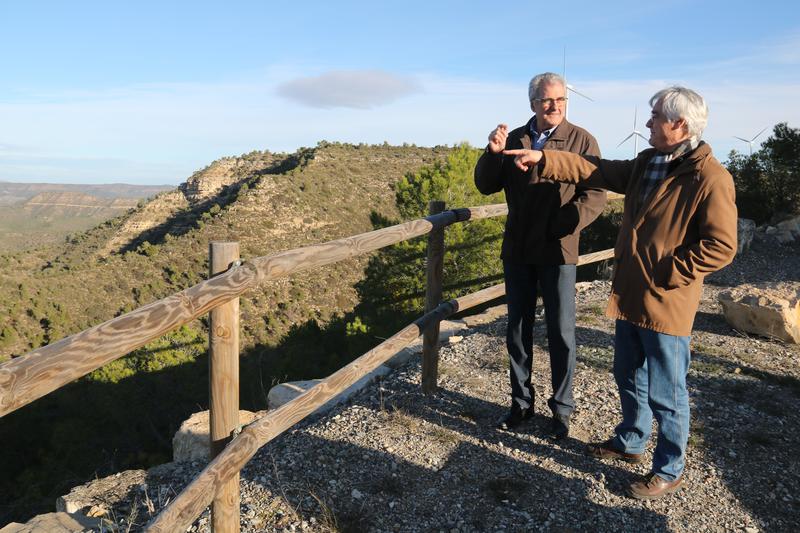 Three villages in the rural west of Catalonia have banded together to form a cooperative to produce renewable energy.
EneRural is the first citizen energy community in the province of Lleida and is led by Almatret, Llardecans and Torrebesses village councils, together with small and medium-sized companies, residents and associations.
The group plans to produce solar power, wind power and hydropower, with the aim of moving towards more sustainable energy through "citizen empowerment."
They hope to invest around €10m, mainly from European funds but also by seeking contributions from members.
"Clean, ethical and sustainable" energy
EneRural is an open, voluntary cooperative – managed directly by its members – which will control the production, storage, distribution and commercialization of sustainable energy using its own infrastructure.
It aims to provide "clean, ethical and sustainable" energy to community members by changing the energy model to "favor citizen empowerment, away from the monopolies of large companies," explains Mario Urrea, mayor of Torrebesses and president of the cooperative. The goal is to "put energy more within everyone's reach," he says.
The cooperative is already studying where to locate the equipment and facilities within the three municipalities. The forecast is that the first electricity generating equipment will be in operation during 2023.
Solar panels, wind turbines and water power
Solar panels will be installed on houses and farms in the area, with a proposal to cover two reservoirs in Almatret with solar panels also being considered, explains Jordi Tarragó, mayor of Almatret.
The cooperative is studying the possibility of building their own wind turbines, as well as seeking agreements with some companies that already have turbines in the area in order to take a portion of the energy produced.
They also plan to take advantage of the 400-meter difference in altitude between Almatret and the Ebre river by building a hydroelectric plant and to make use of an old water powered system that was used to bring coal from the mines in Almatret down to the river.
€10m investment
EneRural estimates that launching the project will mean an investment of around €10m in facilities over the course of three to four years.
They intend to apply to European funds to finance most of the project, with the rest coming from members.
The cooperative says the price that members will pay to use the energy generated will be "much more affordable" than what they are paying now, perhaps half of what the big energy companies charge.
"We are a cooperative and we are not going to earn anything, but we want the members to benefit," Tarragó says.
The cooperative says the energy produced will also be available to consumers beyond the area where it is produced.