The rising costs of housing in Catalonia
Catalonia overtakes Madrid as territory with highest rent prices, while Barcelona is the most expensive city to buy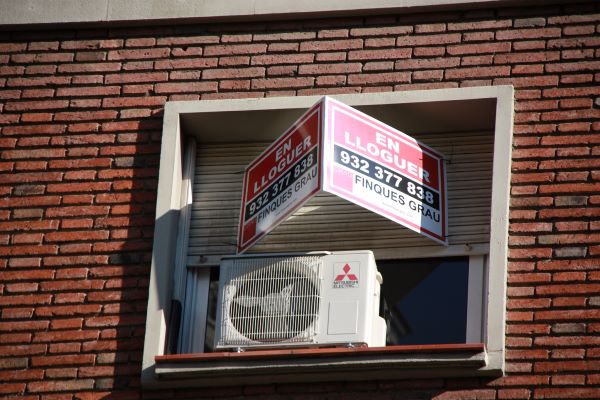 Housing costs in Barcelona and Catalonia have become the most expensive in all of Spain.
Catalonia overtook Madrid in 2021 as the territory with the most expensive average rent prices at €14.06/m2 per month, according to a new report from real estate agent Fotocasa.
2021 saw an annual increase in rental prices of 0.4%, partially down to the 1% drop in prices recorded in 2020 caused by the outbreak of the Covid-19 pandemic.
Last year saw Catalonia overtake average Madrid prices after the Spanish capital was the most expensive region for the previous three years. In 2021, Madrid's rental prices stood at an average of €13.62/m2 per month.
Another study from real estate company Tecnocasa says the average purchasing price per meter squared in Barcelona now surpasses €3,000, the highest in all of Spain.
The study, titled 'XXXIV Report on the housing market', was a collaboration between Tecnocasa and the Pompeu Fabra University (UPF), and shows that house prices stand at an average of €3,035/m2, considerably higher than Madrid at €2,664.
According to Tecnocasa analyst Lázaro Cubero, Barcelona is in a "phase of maturity" with a "high volume of sales and higher prices," compared to other regions.
Barcelona's mortgage is also the highest in Spain, with an average value of €150,109 euros. With regard to rents, the price in the Catalan capital fell by 0.2% compared to the first half of the year.
Rent subsidies
Catalonia's minister for social rights, Violant Cervera, has announced that at least 25% of the government's rent subsidies will be allocated to young under the age of 35.
The minister added that this decision was made in line with the future national youth plan which will be based on three pillars; "work, home, and future."
One of the main goals of this policy will be tackling the falling rate of young people who are able to move out of their parent's homes. Currently, the rate in Catalonia for people aged 16 to 29 stands at just 15.5% - the lowest rate seen this century and half of that of 2007 (32%).