Tension at parliament as protesters clash with police
Police clear Ciutadella park after masked group throws fences at officers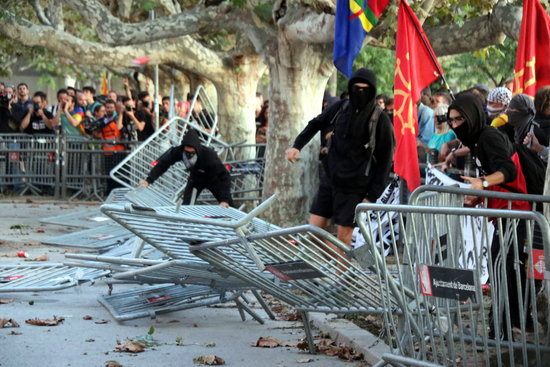 Some 300 pro-independence protesters gathered at the gates of the Catalan parliament in Barcelona's Ciutadella park after the official National Day pro-independence demonstration ended on Wednesday evening.
While the majority remained peaceful, a dozen of masked protesters clashed with police by throwing stones and fences at them, as well as lighting trash bins on fire, for which the police have cleared the entire park and forced everyone out.
Protesters also assaulted a group of Antena 3 journalists, of which one had to receive medical assistance for a concussion, and an object was thrown at a TVE journalist.