'Technology at the service of life': Barcelona to host 7th edition of alternative electronics fair
Mobile Social Congress talks and workshops will take place from February 27 to March 2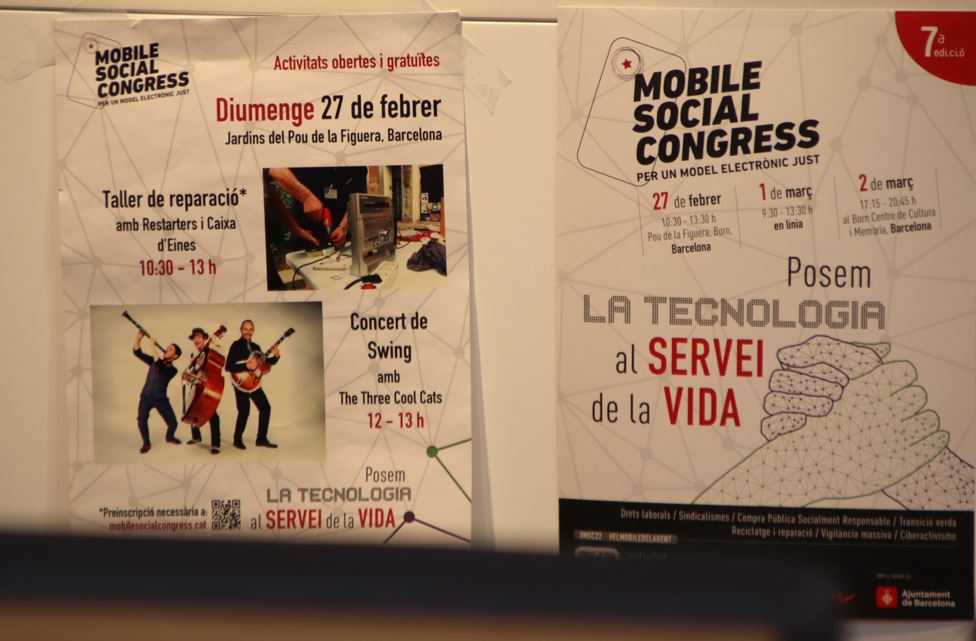 As the Catalan capital gets ready to become the global tech capital from late February to early March with the Mobile World Congress, it is also preparing to host the 7th edition of the Mobile Social Congress, a series of talks and workshops that take a critical approach to the industry.
With the aim of putting "technology at the service of life," the Mobile Social Congress, will take place both online and in-person on February 27 as well as March 1 and 2 – February 28, the Monday the Mobile World Congress kicks off, has been set aside for a performance outside the Fira Barcelona trade show venue simulating the working conditions in an electronics manufacturing plant.
Organized by SETEM, an association that spreads awareness of global inequities, and sponsored by the council, the Mobile Social Congress, however, is not an act of protest against one of the world's largest tech trade fairs, but a "space that complements it." In fact, next year they may even put on some talks as part of the Mobile World Congress itself.
"What we want to offer with this event is an alternative space to the Mobile World Congress where we can talk about human rights, labor rights, and sustainability," Clàudia Bosch of SETEM told Catalan News.
On Sunday, at the Jardins del Pou de la Figuera in the Born neighborhood, there will be a Fair Electronics Exhibition and a workshop to learn how to repair them from 10:30 followed by a concert at noon.
On Tuesday there will be a series of online webinars on issues such as the fragility of the semiconductor industry during Covid or union-busting practices at Amazon in the US and by the government in the Philippines. "We will bring experts from all around the world," Bosch explained. "But not just experts but also people who have suffered those labor rights violations."
On Wednesday the event will take place in person at the Born Centre de Cultura i Memòria, with talks on issues such as poor working conditions in Central and Eastern Europe or myths surrounding the green transition.
Around half of all talks will be in English, although there will be translation services for those that are in Catalan or Spanish. The event is free of charge but attendees are expected to sign up to receive the webinar links. All sessions will also be made available on YouTube.