Taxi union denounces hotels and drivers charging tourists illegal rates
Élite Taxi association claims companies and drivers pact to compensate for low wages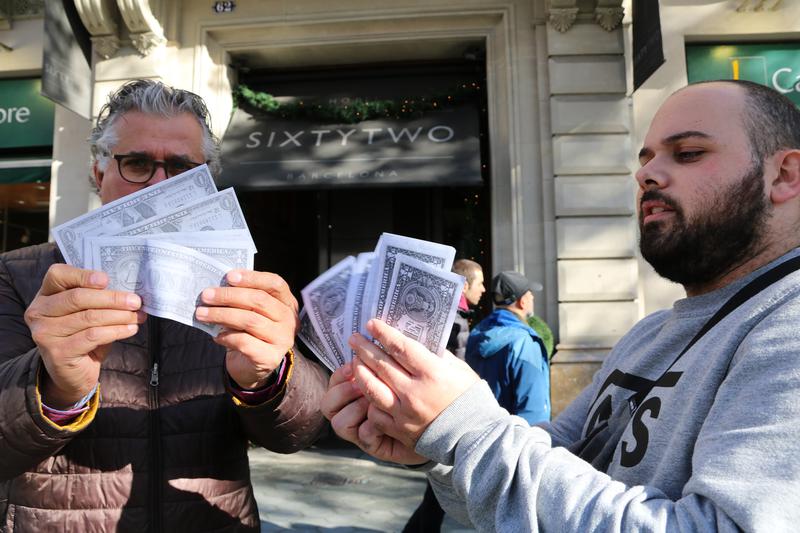 Taxe drivers' union Élite Taxi held a surprise protest outside the doors of a Barcelona hotel on Monday to denounce what they claim is an illegal practice of charging tourists abusively high rates.
Outside Hotel Sixtytwo Barcelona on the famed commercial street Passeig de Gràcia, Élite Taxi spokesperson Tito Álvarez denounced that "many renowned hotels" are using taxi drivers "to compensate for the low salaries of workers with illegal commissions."
Álvarez also called out the city's Hotel Guild, urging them to act as they are "responsible for informing all hotels of what is legal and what is illegal."
The gathered taxi drivers called for the hotels and other intermediary companies to be regulated under the same taxi law so that they may be fined for such alleged illegal practices.
"We must take care of visitors and stop deceiving them," Álvarez said.