Taxi drivers call for strike against ride-hailing platforms on January 17
Cab drivers across Catalonia to take to streets 'in defence of regulated fairs and users'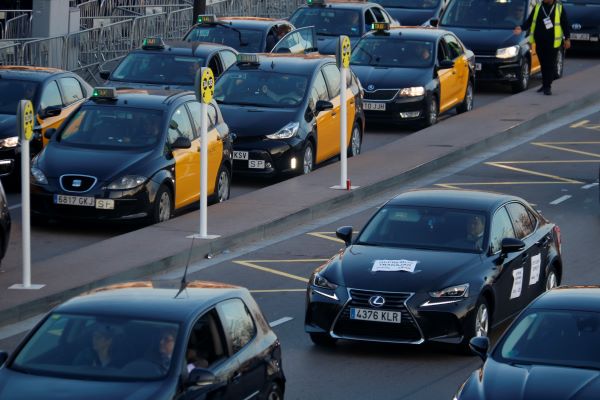 Taxi drivers across Catalonia will go on strike in Barcelona next January 17.
Two of the biggest cab drivers' unions in the country, Elite Taxi and STAC, have called for a demonstration against ride-hailing platforms such as Bolt, Free Now, and Uber.
"This time, we will take to the streets in defence of the regulated taxi fair and in defence of users," a joint statement reads.
Organizers of the strike call for the Ministry of Territory, the government department that oversees transport, to act "urgently" and offer "legal security" to taxi regulations, and so that ride-hailing companies "cannot take advantage of gaps [in the regulations] to abuse consumers."
The strike will begin at 9.30 am next Tuesday at the Venetian towers on Avinguda Maria Cristina by Plaça Espanya.
At 10.30, they will move down Gran Via, through Eixample, down Via Laietana, before making their way to outside the Ciutadella Park, where they plan to circle the Catalan parliament and demand a meeting with president Pere Aragonès and territory minister Juli Fernández.