Students strike across Catalonia for International Women's Day
Day of protests, demonstrations, and strikes planned throughout the country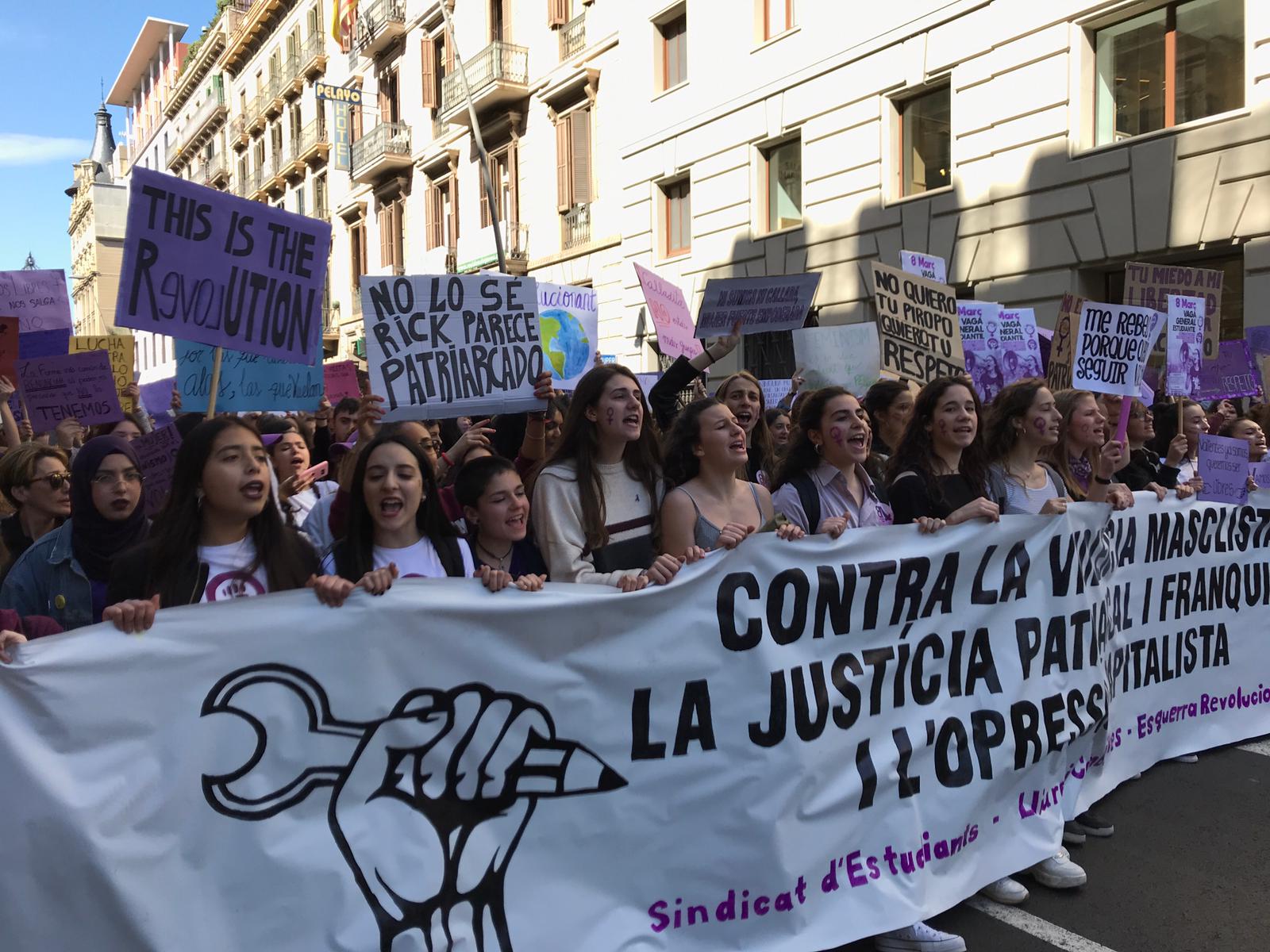 Students across Catalonia and Spain are striking today for International Women's Day, rejecting the classroom in favor of taking to the streets.
In Barcelona, a major demonstration began at noon at Plaça Universitat, with thousands of people expected to take part, with large protests also going on in Girona, Tarragona, Lleida, Vielha, and across the country.
📽️ The students' march in the center of Barcelona for #InternationalWomensDay #IWD2019 pic.twitter.com/BHVli8z0WL

— Catalan News (@catalannews) March 8, 2019
Official figures from the University of Barcelona (UB) say that "practically 100% of students from the faculties of law, education, philosophy, geography, and history have participated in the day's strikes." Elsewhere, between 60-90% of students in other departments in the university joined the protests.
Government figures say 72.44% of students and university workers throughout Catalonia participated in the strike - more than any other sector.
The Catalan Students Syndicate is urging students to protest against domestic violence, the patriarchal justice system, and oppressive capitalism.
MANIFESTACIONS CATALUNYA 12h #VagaFeminista8M

📍 Barcelona: Plaça Universitat
📍 Tarragona: Plaça Imperial Tàrraco
📍 Girona: Plaça de l'1 d'Octubre del 2017
📍 Lleida: Plaça Ricard Vinyes
📍 Vielha: Ajuntament#HuelgaFeminista8M

— Sindicat d'Estudiants🎗 (@SindicEstudiCat) March 6, 2019
"According to official figures [through all of Spain], in the last fifteen years, 1,000 women have been murdered by their partners or ex-partners, 47 of them in 2018. Last year there were 500 reports every day for abuse and one for rape every six hours," the Catalan Students Syndicate write on their website.
Syndicates and trade unions are promoting a general strike across the country, with workers and students encouraged to either stage a morning walk-out lasting the first couple of hours of the day, or strike for the entire day.
At the main demonstration of the day later at 6:30 pm, organizers hope to surpass the success achieved during last year's International Women's Day strikes when over 200,000 people rallied in Barcelona's city center for what was Catalonia's biggest ever feminist demonstration.