'Street clothes do not motivate me,' says bride designer
Mireia Vidal, Catalan dressmaker to Spanish Queen, tells of her meteoric rise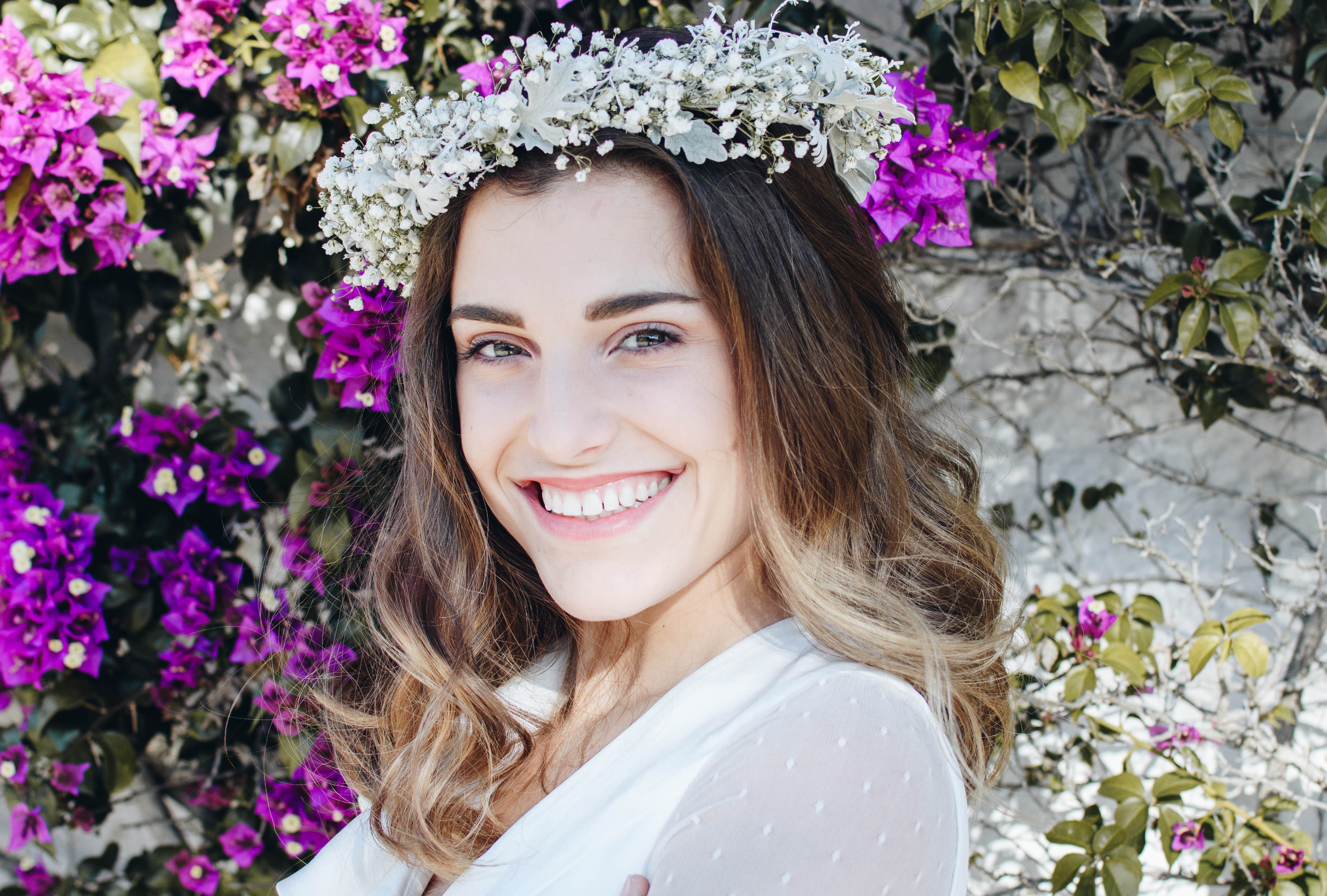 At just 17 years old, Mireia Vidal designed an entire fashion collection and organized her first fashion show, a project that she started in her senior year of high school and the reason that led her to follow her dream of being a designer. When she was only 19, she made a dress for Spanish queen Letizia, and ventured to leave her design studies to enlist in her life project: the opening of her bridal fashion business. Around 50 fashion shows later, Vidal talks about her career and future projects.
Where does your passion for fashion design come from?
It all started thanks to my grandmother, whom I saw sewing and I thought I wanted to do the same as her, and create these "cool" things.
When did you decide that you wanted to dedicate yourself professionally to the fashion world?
When I was in college, I realized that it was not my place, and that I wanted to go further. In addition, at that time many brides also asked me to make their wedding dress, and for all these reasons I decided to go ahead.
What is the process of creating a dress?
First of all you have to get inspired and design the dress, and determine what style you want to then create the patterns. Then you have to buy the fabric and make the piece.
Why wedding dresses? Would not you like to do something else?
I opted for bridal dresses because I think bridal design is a very gratifying art, in the sense that when you make a piece in this way, it looks so great. Street clothes do not motivate me. I like to make designs for a special day such as a wedding.
How would you define your designs?
Now I'm attracted to a much more bohemian style, more informal but at the same time very elegant. I think the classic style is old fashioned and I've opted for a more casual and sexy style.
Do you usually get inspired by a well-known designer to create your clothes?
It's good to see what others are up to and to observe the competition but I don't like to look too much because I don't want them to influence me and that my ideas end up being the result of having seen other things. In fact, there is no designer that I love, but I think everyone has strong points.
You opened the first wedding dress shop when you were studying fashion design at university. How did the opportunity to open your own business come about?
When I started in college I had planned to do a show in New York, and previously I had also gone to Belgium because there were the universities where I wanted to study, but at that time I was making a dress for Queen Letizia and I was surprised when a Professor, who is a well-known designer but with a very different style from mine, told me he didn't understand why I was there if I actually was making a dress for the queen. This was for me like a "click" that led me to undertake this project.