Spain to ban junk food ads targeting under 16s
Minister of Consumer Affairs announces measure to combat childhood obesity from Barcelona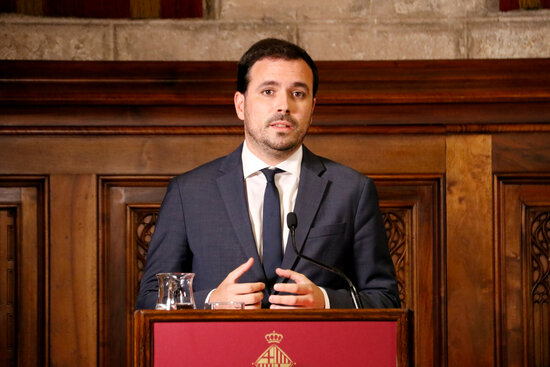 Spain's Minister of Consumer Affairs, Alberto Garzón, announced plans to ban junk food ads that target children under the age of 16 in an effort to combat childhood obesity and overweight.
Garzón, who was in Barcelona on Thursday, said he was preparing a decree that would follow World Health Organization nutritional criteria and prohibit commercials for chocolate and sugary confectionery, energy bars, sweet toppings, cakes, cookies and other pastries, as well as juices, energy drinks, and ice cream.
This restriction will affect TV ads as well as those on the radio and in print media, websites, apps, and social media.
Advertising of unhealthy foods and drinks will not be allowed to be broadcast at certain hours of the day, including right before, during, and after children's television shows or on channels for kids, apps for under 16s or in cinemas before movies if they are for children under the age of 16.
Print media for people in this age group will not be allowed to have any junk food advertising either.
The minister, however, did not specify how social media will be regulated in this sense, although he did say he thought it had a key impact on teens and pre-teens.
According to a 2019 study, 40.6% of children in Spain between the ages of 6 and 9 are above their ideal weight, while 23.3% are overweight and 17.3% are obese. Because of this, Garzón argued, Spain has to take steps towards regulating junk food commercials as has been the case in the United Kingdom, Portugal, or Norway.
Barcelona mayor Ada Colau also took part in the press conference and announced she would enforce city-wide regulations in the coming weeks that will limit ads for junk foods and drinks in public spaces and offer more healthy options in vending machines as well as municipal facilities.