Snow, wind, rain and coastal warnings across much of Catalonia
Weather expected to worsen throughout Tuesday with 'high danger' for snow and 'very high danger' for waves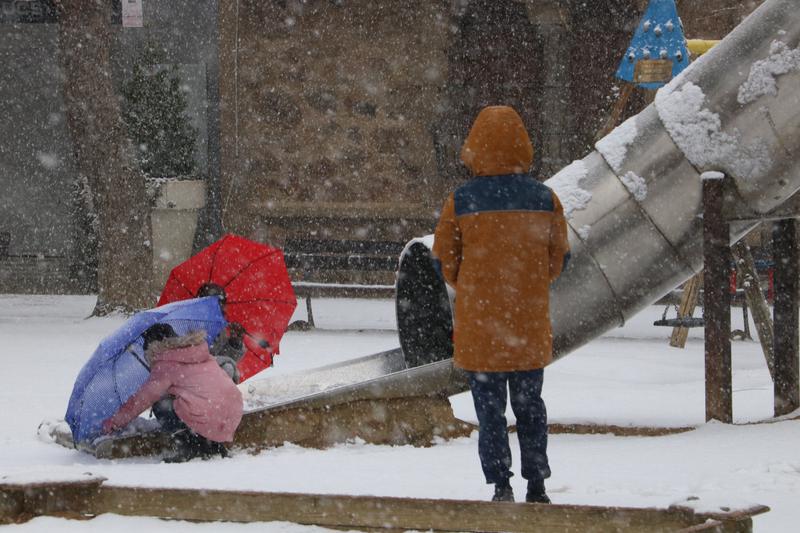 Several weather warnings for snow, wind and rain have been issued across many parts of Catalonia for Monday evening, Tuesday and Wednesday, as well as warnings for high waves along the coast.
According to Meteocat, the Meteorological Service of Catalonia, the weather is set to worsen throughout Monday night and Tuesday, before improving slightly on Wednesday.
The Civil Protection agency has activated its plan for snow emergencies in Catalonia (Neucat) due to the forecast for snow at lower altitudes across several counties.
Snow and rain
On Monday, over 2cm of snow is expected at altitudes higher than 500 meters in the counties of Alt Empordà, Garrotxa and Selva in the north of Catalonia.
On Tuesday, snowstorms will spread across much of Catalonia, with intense snowfall forecast for areas such as Garrotxa, Ripollès, Osona, Selva and Vallès Oriental. Meteocat warns of 'high danger'.
More than 10cm of snow could fall in some areas, with the snow level around 700 meters above sea level generally and as low as 400 meters is some localized areas.
In the Pyrenees and the Catalan Transversal Range more than 40cm of snow could fall in areas above 1500 meters.
Rain warnings are also in place on Tuesday for inland parts of the north of Catalonia and in the very south. On Wednesday, a warning is in place for the very south only.
Wind and waves
Coastal warnings of 'high danger' are in place along the entire Catalan coast all day on Tuesday, rising to 'very high danger' from 12 midday from the northernmost county of Alt Empordà as far south as Baix Llobregat, just south of Barcelona.
Waves could exceed four meters in height along the coast.
On Wednesday morning, a warning of 'very high danger' is in place in southern coastal areas between midnight and 6am. Conditions are expected to improve as the day goes on.
Civil Protection urges extreme precaution and warns people not to approach high risk areas such as breakwaters or parts of seafront paths where waves might break.
Moderate wind warnings are also in place from 12 midday until midnight on Tuesday for central coastal counties, including Barcelona.