Second illegal rave in one weekend starts packing up
Police monitor parties in central and southern Catalonia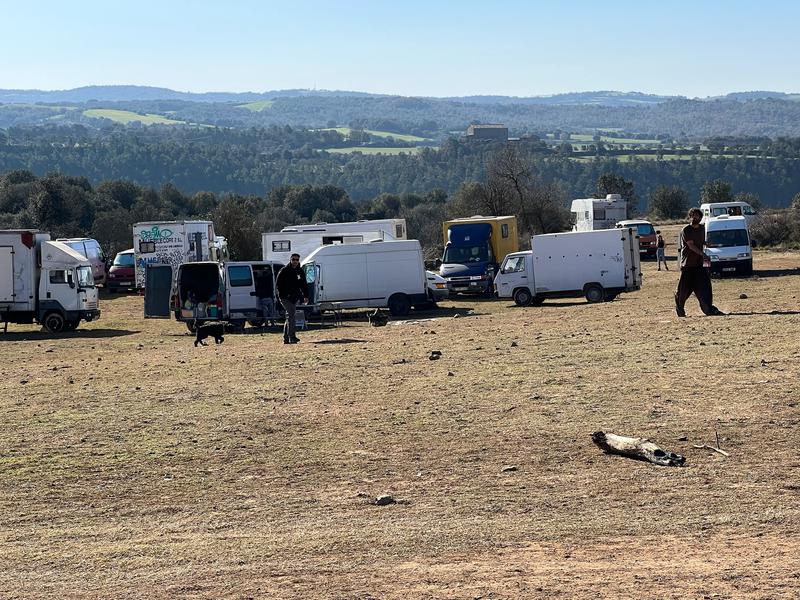 There were two illegal raves in rural areas in Catalonia over this last weekend. While the one in southern La Conca de Barberà county continues, the second one in the central county of La Segarra is "already packing up," police sources confirmed to Catalan News on Monday morning.
Both parties started on Friday and continued up until Monday morning. On Sunday, police estimated there were around 700 people at the party in the woods near the town of Sarral, 80km west of Barcelona.
At a second illegal party in the southern town of Torà, law enforcement agents estimated there were between 400 and 500 people and set up a checkpoint to restrict access to the area. So far, on Monday morning, police counted around 50 vehicles, and organizers started clearing away. The mayor of Torà, Magí Coscollola, confirmed to the Catalan News Agency (ACN) that the party was over but remembered that it was the third rave in three months.
"Neither the town council nor the owner of the terrain has given any license to hold this party," he said to ACN.
"We could say that [this illegal rave] is international as there are car plates from France, Belgium, and other parts of Spain. If we had to say based on the plates, we could say they are coming from everywhere," he added.
Mossos detained one party-goer in the early hours of Monday morning as the person had an arrest warrant.
Police had also detained two other people at the Sarral rave, one accused of attacking police officers and the other for serious disobedience and a crime against road safety, but they were subsequently released.
Although the checkpoints and local council blocked some roads to the rave in Sarral, many attendees were still able to travel to it via alternative routes. On Monday morning, police confirmed to this media outlet that despite there being fewer people on site, the party continued.
In addition, police accused five people of testing positive for drugs and six people of not having passed the mandatory ITV road authorization test for vehicles.
Pau Moreno, a member of Sarral town Council, estimated on Saturday that there were between 500 and 1,000 people at the rave from all over Europe, including France, Italy, and Belgium, and over 100 vehicles parked near the woods.
The mayor of Sarral, Maria Victòria Cañís, told the ACN that the noise from the rave didn't reach the town center, but that residents of the nearby village of Montbrió de la Marca were affected by the loud music and lasers.