Public transport authority begins to compensate for tickets used during state of alarm
Passengers can ask for money back until end of year, while those with tickets not used after March 14 can obtain new expiry date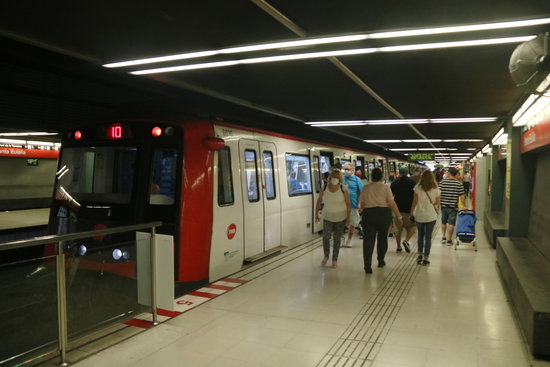 Compensation is being provided for public transport passes that were used more infrequently than usual during the state of alarm from this Tuesday.
Passengers have until December 31 to submit a compensation application and ATM, the public company in charge of Barcelona's metropolitan public transport network, will review each case in order to set a new expiry date for the tickets.
So far 25,000 requests have been filed, of which 50% have already been approved.
All applicants will eventually receive an email from ATM informing them of whether their request has been granted and, if so, how many extra days they will be allowed to use their passes.
People have been asked to only collect their new tickets in person once they have received email confirmation that they may do so.
Only people with monthly passes valid between March 14 and April 11 or a quarterly passes from March 14 to June 10 that used them infrequently during the state of alarm are eligible for compensation.
Tickets not used during state of alarm
Meanwhile, those who bought and used tickets before March 14 but did not use them at all afterward will only have to revalidate them and a new expiry date will be automatically printed on them – as many days as not enjoyed during the state of alarm will be granted.
This scheme, affecting some 600,000 tickets, came into force on July 1.
This applies to holders of T-Usual, T-Grup and T-Familiar tickets who did not use their tickets from March 14 to April 11, and owners of T-Jove, T-Trimestre and T-70/90 FM/FN passes who did not validate them from March 14 to June 10.
Commuters have until the end of 2020 to validate these tickets for the first time to get a new expiry date for the passes.