Protests over university's handling of sexual harassment case
Equality official steps down citing anger at UAB's delay in suspending convicted professor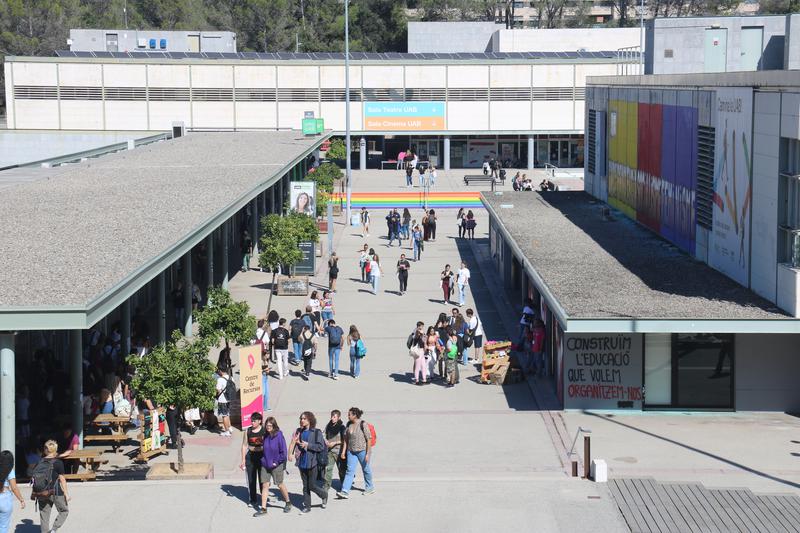 Hundreds of students at the Autonomous University of Barcelona (UAB) protested on Wednesday at the university's handling of a sexual harassment case.
On Tuesday, UAB suspended a physics professor convicted of sexual harassing a PhD student, but the university has been criticized for not acting sooner.
Students marched through the campus demanding "safer classrooms" and accusing the Dean's office of a "cover-up."
According to online newspaper eldiaro.es, the Court of Barcelona convicted the professor of sexual harassment in the field of public service, giving him a one-and-a-half-year suspended prison sentence, a nine-year teaching ban, and prohibiting him from approaching or communicating with the victim.
University protocol
In a statement on Tuesday, the UAB governance team said it will "immediately apply protective measures, given the seriousness of the proven facts" and that they had been unable to act until they received confirmation of the sentence.
They said the judicial sentence stems "directly" from the activation of the university's protocol to prevent and act against sexual harassment and gender-based violence and said that they supported the victim during the process and avoided "revictimization at all times."
According to eldiario.es, the Court of Barcelona considers it proven that the professor took advantage of his academic position and the power he had over the victim's thesis to sexually harass her for two years. The professor groped and emotionally blackmailed the student and harassed her on trips to conferences.
The student reported the professor in 2018.
Equality official resigns
The Head of Equality at the Faculty of Sciences, Gemma Garcia, stepped down on Wednesday citing a lack of confidence in management, elDiario.es reported. The university confirmed her resignation to the Catalan News Agency (ACN).
Garcia, a former dean of the faculty, said that she does not understand how the university did not take the decision to suspend the professor until the case was brought to light by the media, and that she has lost all confidence in the university's current governance team.
"I can do nothing but demonstrate my incomprehension and my anger for not having been able to be as convincing as an article in the newspaper of the need to eradicate this professor from our faculty," her resignation letter said.
"The team has shown that it lacks the courage to make important decisions when it needs to, as it only acts on the back of external pressures," she added.
UAB told ACN that since 2021 four teachers have been suspended without pay for cases of sexual harassment, and that a fifth has been transferred to the public prosecutor's office. All five cases involve teachers harassing students.