Prosecutor accuses Pujol family of 'hiding' funds for acquaintances in Andorra
'El Mundo' newspaper reveals report to National Court investigating corruption allegations against former Catalan president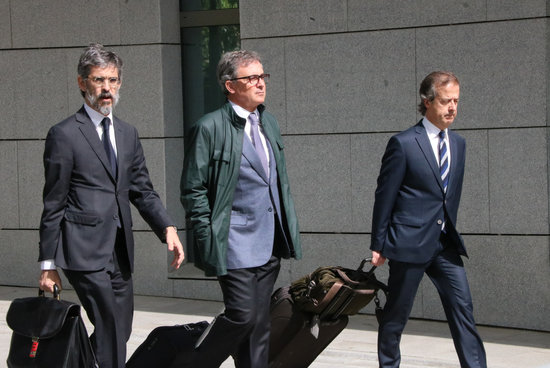 Spain's anti-corruption prosecutor has accused the family of former Catalan president Jordi Pujol of having "hidden" "funds of different acquaintances" in Andorra, reported 'El Mundo' newspaper on Friday.

The newspaper printed a report from the prosecutor asking a number of banks in Andorra to provide documentation on Francesc Robert Ribes, a "key" figure in the corruption investigation into the former president.

The prosecutor told the judge overseeing the case in Spain's National Court that Jordi Pujol Ferrusola, son of the former president, "is or was" the title holder of a number of bank accounts in Andorra, some of which include the name of the former director of Andorran television, Robert Ribes.

Robert Ribes is accused of being a front man for the Pujol family's financial concerns in Andorra, an accusation he denies. In a court appearance in 2017, Robert Ribes said the transactions he carried out for the family were "all lawful."

The corruption allegations against Pujol, his wife and their seven children were originally made in 2012 by Pujol Ferrusolas's former girlfriend, Victoria Álvarez. The investigation into the allegations is expected to come to an end in September.