Population of Catalans living abroad increases 4.6% in 2019
Biggest increases were seen in France and the United Kingdom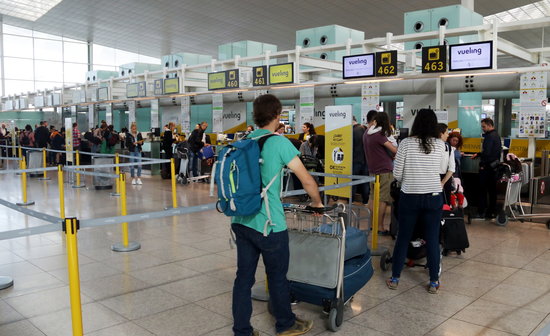 A total of 331,189 Catalans reside abroad, according to data from the Statistical Institute of Catalonia (Idescat) recorded on January 1, 2020.
This represented an increase of 4.6% of Catalans living in other countries compared with the previous year, with 14,590 more people.
The highest increases were recorded in France (2,911) and in the United Kingdom (2,682), while in Venezuela there were 771 fewer registered than the previous year.
More than half of the people living abroad are from the Barcelona region (51.4%).
Residents abroad are mainly located in the European continent (49.5%) and in the American (45.4%). Far fewer Catalans live in Asia (2.5%), Africa (1.5%) and Oceania (1%).
In the ranking of countries with the highest number of Catalan residents, France ranks first with 45,863 people, 13.8% of the total. Argentina ranks second with 31,358 residents, followed by Germany (26,826), the United Kingdom (24,516) and the United States (22,047).
Compared to the previous year, the number of residents in Europe increased by 10,342 people, representing 6.7% more. In America, 2,960 more Catalans now live there compared with the year before, 2% more. 722 more people moved to Asia, 406 to Africa, and 160 to Oceania.
The average age of the Catalan population abroad is 38.3 years, which is 4.4 years younger than that of Catalonia as a whole.