One-quarter of Barcelona's property sales are on the market for less than a week
Study from real estate listing website Idealista shows the growth of fast purchases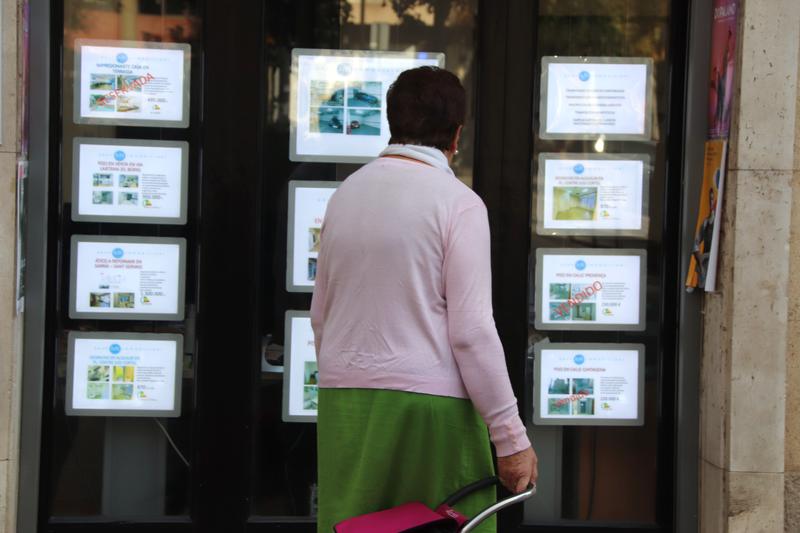 More than one quarter of the properties for sale in Barcelona announced on real estate listing website Idealista were purchased in less than one week, according to a new study from the group.
Some 26% of the properties in 2022 in the Catalan capital were on the market for seven days or fewer.
In Tarragona, the figure raises to 29%, while in Lleida it stood at 27%. Meanwhile, 24% of Girona's properties for sale were purchased within a week, below the Catalan capital's figure.
A total of 51% of properties for sale lasted less than one month on the market in Barcelona. A further 21% were listed online for between 1-3 months, 23% were listed for between 3 months and one year, while 9% were not sold within a year of being for sale.
In Tarragona in the south, 14% of real estate listings were sold between one week and one month after going online, the same percentage took between one and three months, 31% took between three months and one year, while 11% did not sell in the first year after being listed.
In the western city of Lleida, 9% sold between one week and one month after being listed on Idealista, 16% were on the market for 1-3 months, 25% were listed for between 3 months and a year, while 23% took more than one year to sell.
Some 14% of Properties in the city of Girona, in northern Catalonia, were sold after being on the market for one week to one month, 25% took between 1-3 months to sell, another quarter were purchased between three months and one year, while 12% were still for sale after a year.
For all of Spain, Granada was the city with the highest percentage of purchases carried out within a week of the property being listed, with 34%. Pontevendra was second, with 31%, Salamanca third (30%), while Tarragona was fourth on the list.
Rising prices
Both house sales and prices continue to rise in Catalonia, growing by 8.1% and 9.8% year-on-year respectively in August, as Catalan News reported in October.
A total of 5,929 homes were sold in that month. The average price per square meter was €1,891, making Catalonia the third most expensive part of Spain after the Madrid region (€2,465/m2) and the Basque Country (€2,461/m2) according to a Notary Information Center report made public on Thursday.
While these other territories are more expensive, prices in Catalonia rose 4 percentage points more than in Madrid and 3.6 more than in the Basque Country.
The number of mortgages was also up considerably with 21% more compared to August 2021. Mortgages averaged at €166,024 meaning they were just under 5% pricier than a year prior.
More than 26 evictions per day
There are more evictions in Catalonia than in any other part of Spain: more than 26 per day in the second quarter of 2022, over a fifth of Spain's total.
While in the wake of the 2008 financial crisis most were due to late mortgage payments, now only around a fourth of all evictions are.
Activists in Barcelona have announced plans to protest The District, a real estate fair, on October 19 as there are companies like Blackstone that they consider to be behind the housing crisis that will be in attendance.
Check out our June 2021 Filling the Sink podcast on Catalonia's housing crisis to listen to stories from the frontline of this ongoing issue.