At least 18 injuries reported after explosion in Girona cultural center
Various experiments were ongoing at the site as part of 'Research Night'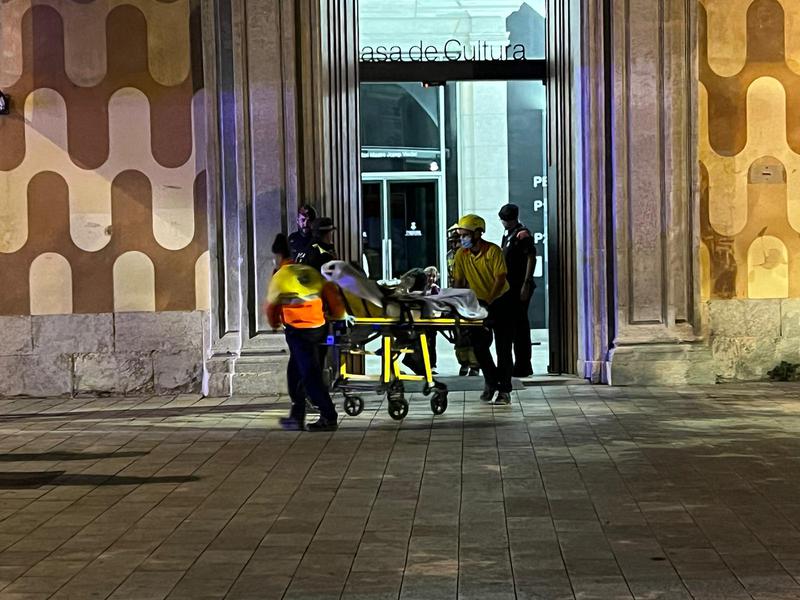 At least 18 people have been injured, one seriously but most either 'slightly injured' or in a 'mild' condition according to authorities, after an explosion at Girona's Casa de Cultura, an arts and culture center in the heart of the northern Catalan city, less than 15 minutes from the Cathedral on foot.
Ten of the injured are minors. One, a 5-year-old girl, was seriously injured.
As of Saturday morning, everyone who needed hospitalization was discharged or about to, except for the 5-year-old girl, whose condition improved and whose life was no longer at risk.
The incident happened on Friday around 7.45pm in a facility where various experiments involving nitrogen were ongoing at the site as part of 'Research Night'.
The mayor of Girona, Marta Madrenas, has assured that there is no chemical risk.
The fire department has sent five crews and the Catalan Mossos d'Esquadra police forces are also on the scene.
One of the injured was the assistant of the experiment. A drum with liquid nitrogen was being handled when the explosion took place, the causes of which have not been ascertained.
Mayor Madrenas explained that the person who was most affected was the one handling the drum, who was taken "immediately" to the hospital. Madrenas wished him a speedy recovery.
She also explained that there was no chemical risk, and wanted to convey a message of reassurance to the public. The Girona mayor thanked the emergency services for their quick action and "extraordinary" coordination. Civil Protection activated a state of alert in the area, but deactivated the protocol soon afterward.
Popular physicist in charge of experiment
The company in charge of the show was CreaCiència, led by popular Catalan physicist Dani Jiménez, who has taken part in numerous shows on TV during his career.
The scientist, who was one of the people injured, expressed regret and said his company "works with the highest safety measures. Jiménez also said that they will look into the event and added that "in 20 years" of shows, this was their first incident.