No more 'Suavemente' or 'Rueda': 'sexist' songs banned from Alt Penedès county Carnivals
Local authorities warn some lyrics "normalize toxic and violent relationships" between men and women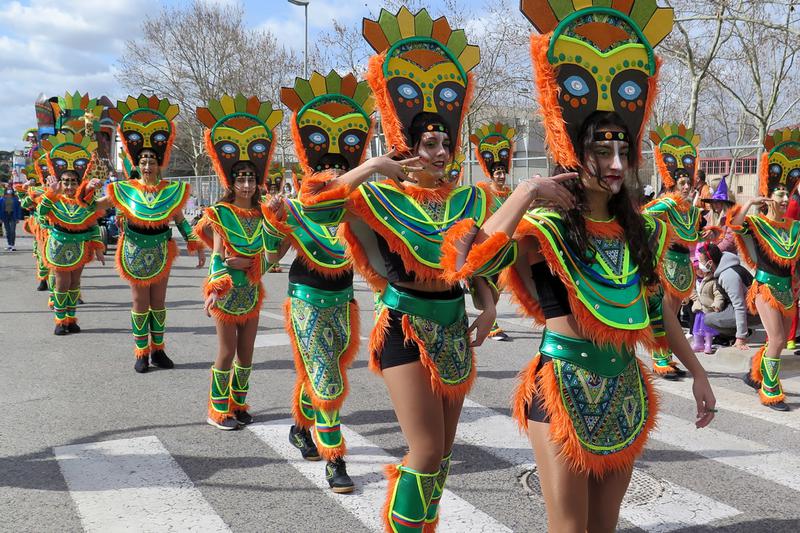 A number of towns in Alt Penedès, a county not far south of Barcelona that is famous for its fine wines, have been trying out something different for Carnival.
Instead of blasting any old party song from parade floats to get the crowd moving, this year Santa Margarida i els Monjos, Castellví de la Marca, Olèrdola, Sant Martí Sarroca and Vilafranca del Penedès will all be making sure none of these tunes are "sexist."
This initiative, which began in Santa Margarida i els Monjos in 2019 with the county's main parades eventually following suit, aims to "stop the spread of inappropriate attitudes and language that are against equality and respect."
Some songs, Santa Margarida i els Monjos councilmember and Carnival parade organizer Esther Marmaneu explained, "normalize toxic and violent relationships."
Take Elvis Crespo's 'Suavemente', for example. "Kiss me, softly because I want to feel your lips kissing me again," the Puerto Rican sings in his 1998 hit. According to Marmaneu, "this can be seen as an order that makes you think of a gross man at a club who won't leave the girls alone."
Other songs that have been given the boot include Chimbala's 'Rueda' ("the most violent of them all," says Marmaneu), 'Andas en mi cabeza' by Chino & Nacho and Rauw Alejandro's 'Punto 40'.
In order to have a float in the parade, Carnival groups must inform the Santa Margarida i els Monjos council in advance of which song they plan on playing so local authorities can determine whether they are sexist or not. And while most of the songs that are considered discriminatory are reggaeton, Marmaneu says other genres also have sexist lyrics.
Other towns, like Vilafranca del Penedès, explicitly require Carnival groups to refrain from using music "containing lyrics that describe sexist stereotypes" as songs "must encourage respect towards women."
In neighboring Castellví, councilmember Eliseu Alegre says this is key as "messages that violate the rights of women, the LGBTI community, or that make fun of anyone" should be eradicated.
Not all towns in the region follow these rules, however. Local authorities in Sitges, home to Catalonia's most famous Carnival celebrations, have a list of songs parade participants can add to that they consider appropriate, but they do not go over the music each group will play.
"Sometimes we listen to the music in the children's parades beforehand," Sitges mayor Aurora Carbonell told Catalan News. "But adults are free."