New vehicle tunnel at Glòries reduces nitrogen dioxide and particle pollution
Over 100,000 people make use of the La Clariana park facilities since last September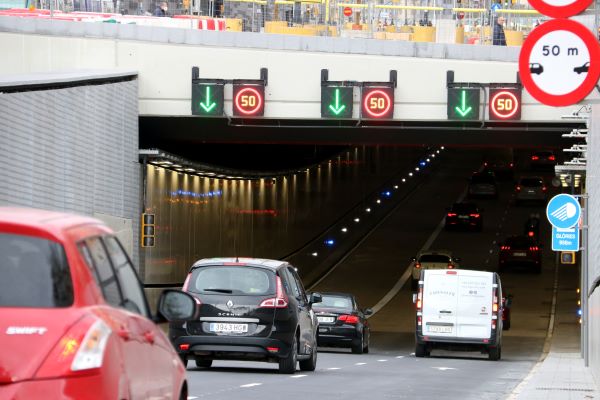 The opening of the new tunnel for cars at Glòries has seen a 39% reduction in nitrogen dioxide (NO2) and 7% less particulate matter in the area.
The Barcelona city council, through the Public Health Agency, has analyzed the levels of atmospheric pollutants, comparing them with the station in Eixample, and made the findings.
The levels of these pollutants have been studied during the construction phase, during the opening of the tunnel in one direction, and with the complete opening. The analysis concludes that with the full opening of the tunnel, pollutants such as NO2 and particle matter has significantly gone down compared to the other two periods.
Compared emissions with those in the Eixample station, the Glòries area has 40.8% fewer NO2 and 13.2% less particle pollution.
In relation to the noise in the square – specifically in the section of Gran Via where the passage of vehicles has been sent underground through the new tunnel – a reduction of 9 decibels has been recorded in all time slots. Thus, it has gone from values ​​around 74 decibels to values ​​around 65.
Barcelona's deputy mayor for ecology, urbanism, infrastructure and mobility, Janet Sanz, celebrated that Plaça de les Glòries is a "new symbol of the city" which has gone from being "a drum of cars" to now being a "healthy space."
The council assures that the La Clariana park in the area where the new tunnel is located has now been fully converted into an open-air public space.
Between September last year and July, more than 100,000 people have made use of the new public space, from using the sunbeds, tables, chairs, and umbrellas in the park.