New forest management method being studied could increase water flow in rivers
Researchers say river flows drop by 5-10% each decade, with the trend only likely to get worse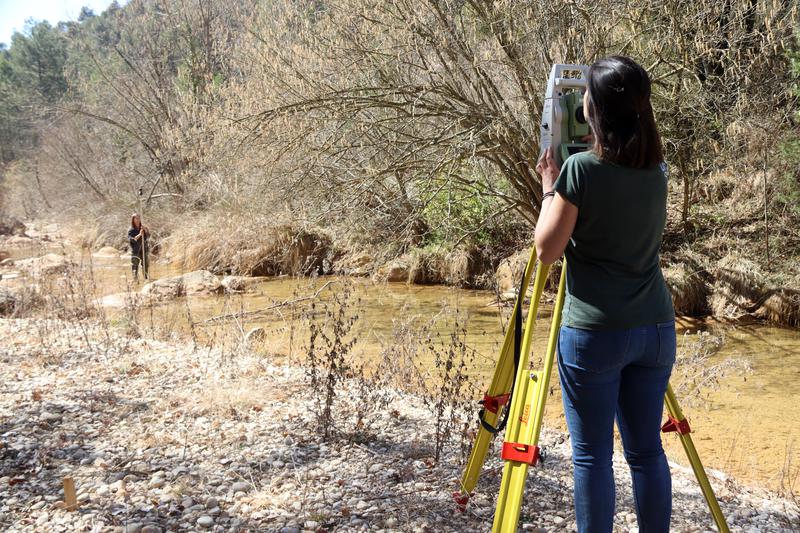 In the last 25 years, forest areas have grown by 10%, and while this might seem like an environmental cause for celebration, it comes with a fresh set of challenges, as everything does in such a delicately balanced ecosystem.
More forestal area, combined with climate change and poor forest management, means that much more water is needed for the trees to survive, and therefore less and less water flows into rivers and reservoirs.
Yet, a group of scientists in Catalonia are studying the relationship between forests and water to see if a more efficient and sustainable method of managing natural resources can reverse negative trends seen over decades.
A project promoted by the Forest Science and Technology Center of Catalonia (CTFC) and the Catalan Water Agency (ACA) aims to study whether a certain type of forest management, known as ecohydrological management, can save on the amount of water that trees in forests need.
In fact, it is estimated that with this method, the amount of water that can be diverted instead to rivers could be increased by up to 30%.
Paula Martín, researcher at the CTFC, explains river flows have decreased by between 5 and 10% every decade in the last 4-6 decades, and the future trend is getting worse. In Catalonia, it is estimated that water generation for rivers and aquifers has decreased by 29% in the last 25 years.
"The objective is to see how, through different ways of managing forests, we can reverse the negative trend we have of decreasing river flows," Martín explained. She believes that there will be less water available for consumption in the future due to climate change, as the increase in temperatures will mean that the forests will need more and more water.
With climate change and increasing temperatures "trees will lose more water which in turn will mean they will have to consume more water, and we'll have less water available for consumption," she said.
One of the areas where the researchers are working is in the Aigua d'Ora (or Aiguadora), a river in the pre-Pyrenees mountains that passes through the counties of Berguedà, Solsonès and Bages. The loss of flowing water in this river is even more severe than the average, as it is estimated that since the 1970s, the flow has decreased by 14% every decade.
The causes that lead to this decrease in river flows are varied, but researchers mostly point to climate change and the densification of the forest due to the abandonment of agricultural and livestock land.