Nature reserve impacted by final plan to expand Barcelona airport
Debate on need to expand facility has been going on for months, with environmentalists staunchly opposing it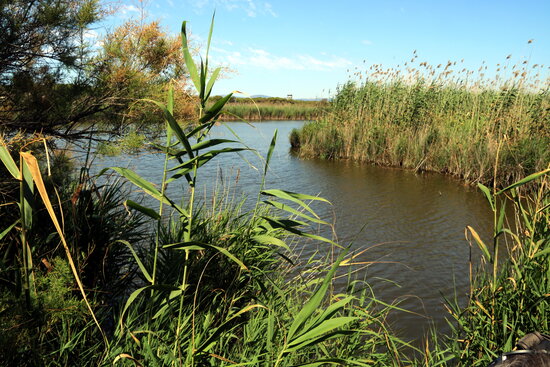 The final plan of the Barcelona airport expansion includes construction in La Ricarda lagoon nature reserve area.
The debate on the need to expand the facility has been going on for months, with environmentalists staunchly opposing it.
The Document of Airport Order and Regulation for 2022 to 2026 made by Spanish government-owned Aena, the authority in charge of the main airports in Spain, says that the expansion would affect "Natura 2000 network" of nature protection areas, referring to the lagoon. The Catalan News Agency has seen the document.
Catalan president Pere Aragonès demanded explanations on Friday afternoon, calling to amend the planned expansion over its impact on La Ricarda.
However, Aena sources say that the Catalan government was fully aware of the plan, as it was part of the agreement between the Catalan and Spanish administrations reached in early August.
By the end of September, the Spanish cabinet will deliberate on the plans, but construction in the nature reserve can only begin if the European Commission approves it.
Locals against harming La Ricarda
Not only are environmentalists against the project, but also most local councils surrounding the area, just south of Barcelona. Indeed, the capital's mayor, Ada Colau, sided against it in August, saying the expansion would mean an increase in emissions of between 60-80% in Barcelona, and slammed the "lie" that El Prat would become the "greenest airport in Europe."
"Don't treat us like fools," Colau demanded in an article published by 'El País' daily.
On Friday, the mayor of El Prat de Llobregat, Lluís Mijoler, said Catalonia has "lied" when stating that La Ricarda would remain untouched.
Controversy has been going on over these plans since the beginning of summer, and Catalan News published a podcast. Have a listen:
The plans: increasing passengers to 70 million
Building a new satellite terminal and extending one of the existing runways is Aena's intention, measures it says are needed if Barcelona's El Prat airport is to become an international hub.
The overall number of passengers that the airport can accommodate each year would jump from 55 million to 70 million.
The proposed original plans would see the facility's shorter runway, in the south and nearer the sea, be extended by 500 metres.
Extending the runway to a total length of 3km would mean clearing the La Ricarda lagoon and wetlands beside the airport. This natural space has special EU protection as an important habitat for biodiversity, and any plans would need to be approved at the European level.
To compensate for this, Aena, Spain's airport authority, proposed rewilding some 280 hectares of land to the opposite side of the airport than that where the Ricarda lagoon is located.