Most electric scooter drivers admit to exceeding speed limits, new study says
3 in 4 riders also confess to driving on pathways despite knowing they shouldn't use them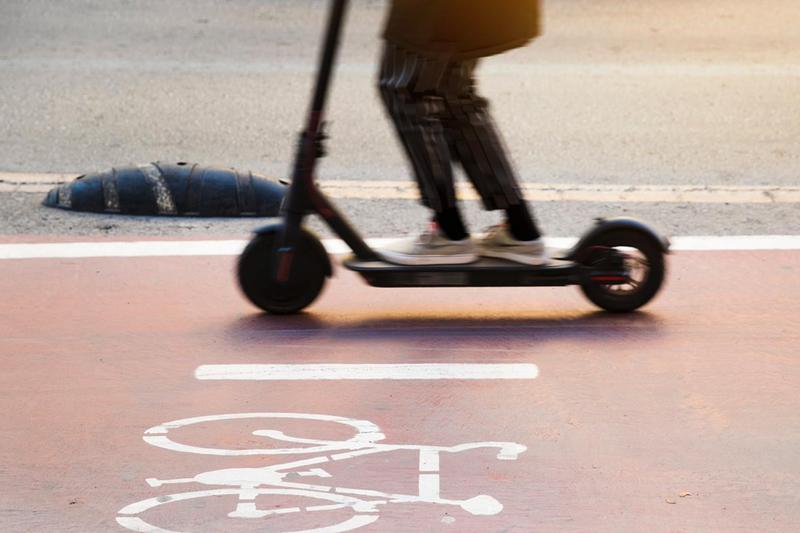 Around 60% of electric scooter drivers admit to exceeding speed limits, according to a new study published by the RACC drivers association. In pedestrian priority areas, where they should go less than 10km/h, 98% go over the speed limit, the study found.
Three out of every four riders also admit to having driven on pathways despite knowing that they shouldn't drive there. In fact, 3 out of 10 users use the sidewalk regularly.
The same proportion, 3 out of 10 e-scooter riders, admit they do not know the rules of the road, although this quantity is an improvement on the figures seen in last year's study.
In addition, 16% of riders say they have altered their vehicle to make it go faster.
Around 3% of users also bring a companion on the scooter, which is completely prohibited. RACC believe that local Guardia Urbana police forces are "quite absent" in controling such situations.
The survey also shows that 90% of electric scooter risers criticize that there is no service for shared scooters like those that exist for bicycles and motorcycles. Josep Mateu, president of the organization, has called on the Barcelona city council to provide such a service.
Mateu also wants authorities to provide basic training courses for home delivery drivers who use this form of transport, the obligation for drivers to take out insurance, and for scooters to be fitted with an identification plate so they can be located in the event of theft.
Alba Rey, RACC's head of mobility studies, says that the increase in the use of personal mobility vehicles has brought with it more accidents. The survey claims that 10% of road incidents involved personal mobility vehicles such as electric scooters, although the majority were not serious.
3 out of 4 e-scooter riders are below the age of 35 and don't know the rules of the road for scooters, despite 40% driving them for over two years. In addition, 30% of users are novices, a figure that shows that drivers enjoy using scooters, and suggests that their use "will grow in the coming years, especially in short journeys in urban areas," Alba Rey pointed out.
The survey showed that scooter users do not feel comfortable sharing bike lanes with cyclists, nor do they feel safe sharing roads such as the bus lane on Via Laietana. Josep Mateu suggested that a solution could be to create more urban lanes with speed limits of 30 km/h.