Man detained in prison without bail over connection with woman's murder in Tarragona area
Accused is acquaintance of 25-year-old victim whose body was found with signs of violence in country estate near Móra la Nova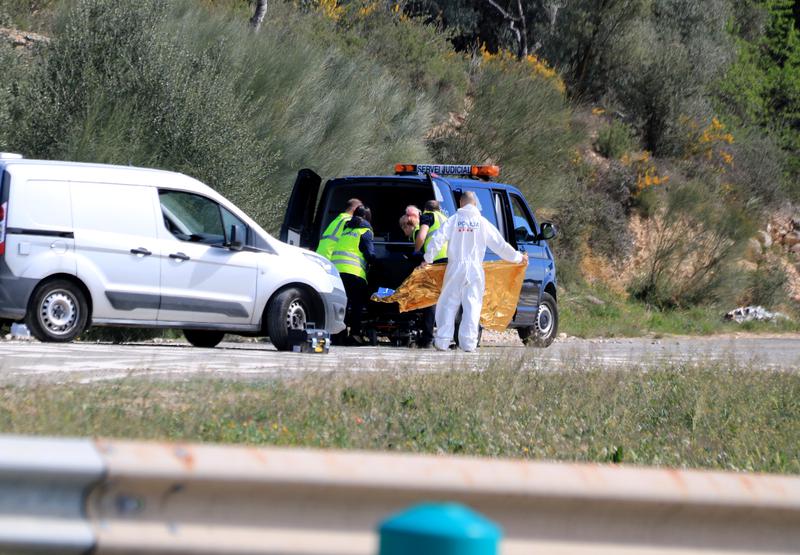 A judge in Falset, 50km west of Tarragona in southern Catalonia, has ordered a man arrested in relation to the violent death of a 25-year-old woman in Móra la Nova to be detained in prison without bail.
The suspect, who could face a murder charge, took advantage of his right not to testify as he appeared in court on Saturday morning.
The judge has declared partial secrecy around the case.
The body of the victim was discovered on Thursday in a field near the N-420 road. Catalan police, the Mossos d'Esquadra, arrested the suspect, an acquaintance of the victim, on Thursday evening.
According to judicial sources, the victim and the suspect were not in a relationship and there are no indications that the woman was sexually assaulted but her body did have signs of violence.
Hotline
Women who are suffering gender-based violence have the hotline +34 900 900 120 available free of charge. Victims can also call the emergency phone number 112.
Filling the Sink podcast on gender-based violence
Have a listen to our recent Filling the Sink podcast episode focusing on gender-based violence to learn more about this issue in Catalonia.