License for 120 new tourist apartments in Barcelona draws controversy
Judge forces council to acquiesce despite 2017 ban as opposition blasts local government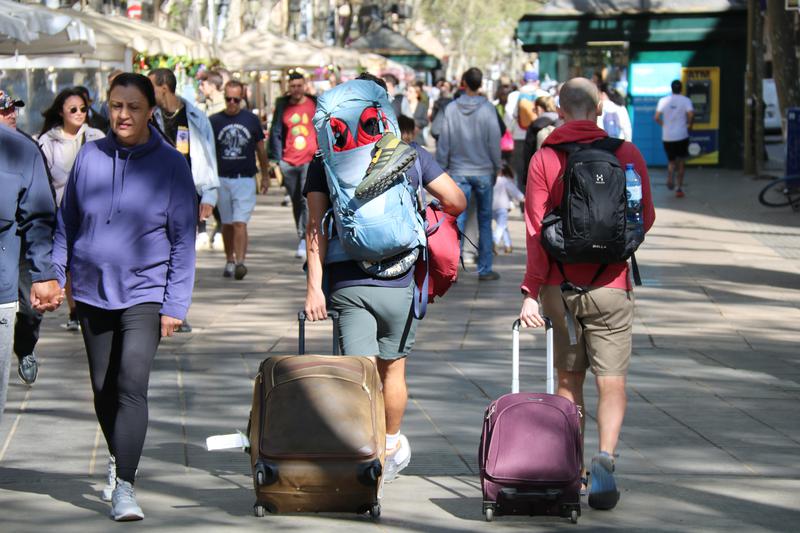 The owner of multiple properties - a so-called 'gran tenidor' or literally a 'big property owner' in English - has been granted a license to create 120 new tourist apartments in Barcelona, sparking outrage across the city - residents of the building located on Tarragona street fear not being able to renew their rental contracts and having to find a new home.
Despite the ban on new licenses put forward by the local government in 2017, a private enterprise used a loophole in the legislation and, after a legal back and forth with the authorities, a judge has given the go-ahead.
Barcelona en Comú, the left-wing party leading the Barcelona council since 2015, has long been outspoken against allowing the number of tourist accommodations to grow, and shortly after reaching power, it put a moratorium on new hotels in the city center.
The Barcelona tourist apartment association, Apartur, explained that no licenses had been granted since 2014, and called for an "ordered" increase.
As for the main party in power, urban planning councilor Janet Sanz said authorities would not "give up" in their efforts to stop the initiative.
She also said that her office has "worked hard" to regulate such licenses and added that 8,000 flats are now no longer used for tourism and residents are already living in 4,000 of them.
Janet Sanz also said the permit was requested in 2019, right after the Catalan high court annulled the ban on new licenses – yet, after the council appealed the ruling, the Supreme Court accepted the regulation in 2021.
Opposition: evidence of council's "mismanagement"
Yet, the opposition parties blasted Ada Colau's government.
Esquerra party accused the main party in government of "mismanagement" and called on them to not put the blame on anyone else – Barcelona en Comú has requested for the Catalan government, formed by Esquerra, to introduce legislation to stop the new 120 tourist apartments.
"We ask for responsibilities since it was a local council's formal error," said spokesperson Marta Vilalta, referring to the judiciary suspending the ban in 2019.
Ernest Maragall, their mayoral candidate in the May 28 local election, said this is evidence of a "bad government."
The candidate for Junts, Xavier Trias, also criticized Colau's office, saying it "made a mistake" and calling on the local council to make a strong regulation that lasts for at least "10 to 15 years."