'Let's fight and win independence': National Day pro-independence protest plans announced
Civil society marches to be held on September 11 as well as on anniversary of referendum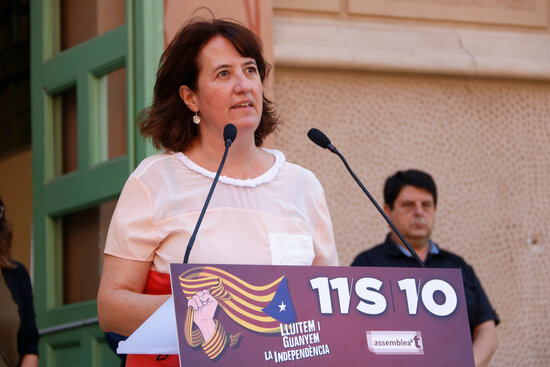 The Catalan National Assembly (ANC), a prominent organization in favor of splitting with Spain, has revealed its plans for Catalonia's National Day.
On both September 11, known as 'La Diada' in Catalan, as well as October 1, the fourth anniversary of the independence referendum deemed illegal by Spain, the group will be holding marches.
The 'Diada' protest in Barcelona will start at Plaça Urquinaona square and make its way down to Parc de la Ciutadella, where the Catalan parliament is located, while featuring the slogan "Let's fight and win independence."
Headed by Elisenda Paluzie, ANC highlighted the need to "activate the popular citizens' front to put pressure on institutions."
"Independence is possible and more necessary than ever," Paluzie said.
Paluzie did not get into specifics about how the anniversary of the 2017 vote would be commemorated, but did say that events would take place throughout the weekend of October 1 to 3.